To support and encourage young artists, the second Zhijang International Youth Art Festival, sponsored by the China Academy of Art and the Zhejiang Conservatory of Music, is honoring art students through July 4.
The festival includes exhibits and performances from recent graduates, lectures and seminars. All of the activities are livestreamed on popular platform Douyin (known overseas as TikTok).
This year, the graduation exhibition of the academy is hosted at six venues, including Pan Tianshou Memorial Hall, Xiangshan Society and Yichuang Town, covering around 35,000 square meters.
The festival will name 36 gold, 99 silver and 200 copper-award winners from 3,000 art and design submissions.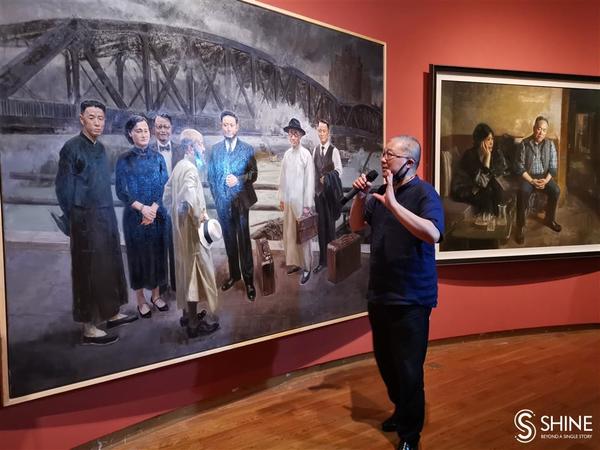 Xu Jiang introduces graduate works to visitors.
"We were the earliest universities in China to resume normal classes under strict health controls. About 98 percent of our students have come back to campus. That made the graduation season smoother than we expected," said Xu Jiang, headmaster of the academy.
This year, many graduates took the COVID-19 outbreak as the theme of their designs and paintings, showing gratitude toward medics and expressing mercy toward humanity.
"Compared with previous years when graduate works featured more avant-garde styles, this year I can clearly feel love from their works," said Gao Shiming, vice headmaster of the academy.
Because of stringent epidemic control policies in Hangzhou, mass gatherings are not allowed. The art academy has introduced measures to cut down crowds, ensuring its exhibitions are safe.
Visitor numbers are limited to 1,000 per day in each venue. Reservation via the academy's official WeChat account is required.