The official posters for the 19th Asian Games in Hangzhou in 2022 were released on April 1, after the Organizing Committee of the Asian Games issued a worldwide solicitation for official poster designs for the Games. Works by several teachers and students at CAA were included.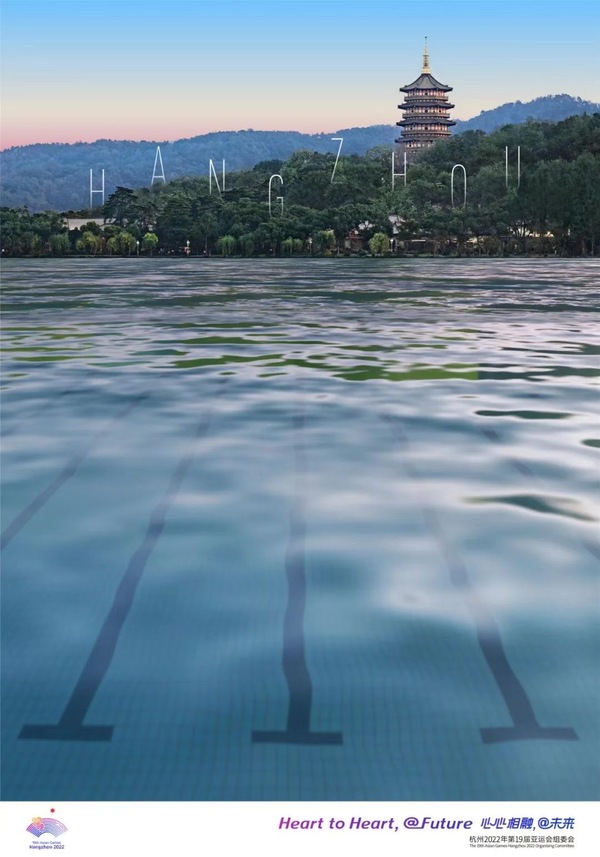 Luo Bohuai Asian Games in Hangzhou
Luo Bohuai from Taizhou, a student at the Department of Visual Communication, combined West Lake with the swimming track in his poster entitled "Asian Games in Hangzhou". He said: " The lake in the poster looks like a swimming pool. The swimming pool track in the picture is integrated with the lakeside scenery, distant mountains and Leifeng Pagoda. The photos used for the distant shots were also taken by me in the middle of the West Lake." Luo said he hopes his poster serves as a warm welcome to athletes from all over the world.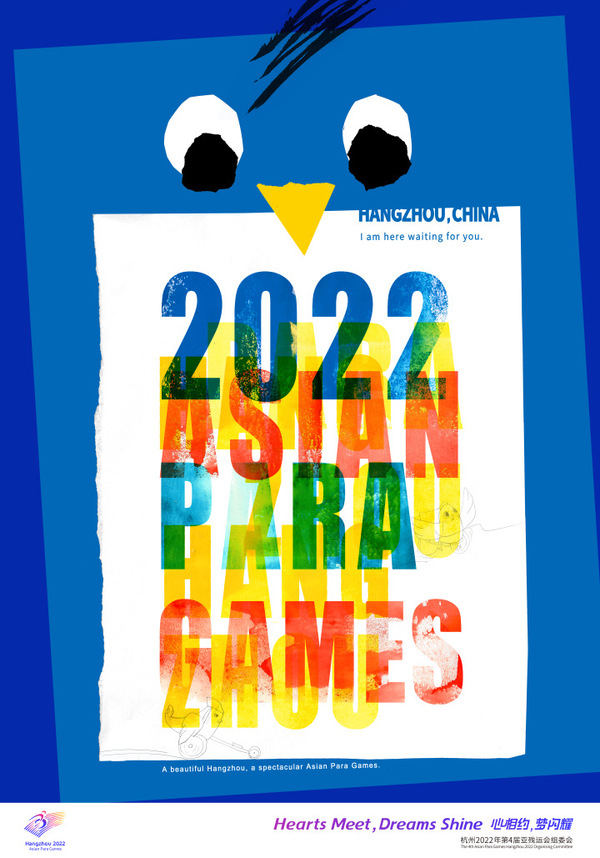 Li Jie Good News
A poster entitled "Good News" was created by Li Jie, a teacher at the School of Design and the mascot designer for the fourth Asian Paralympic Games. The poster features Feifei, the mascot of the Hangzhou Asian Paralympic Games, who is holding a letter in his mouth that reads: "Hangzhou 2022 Asian Para Games are coming!"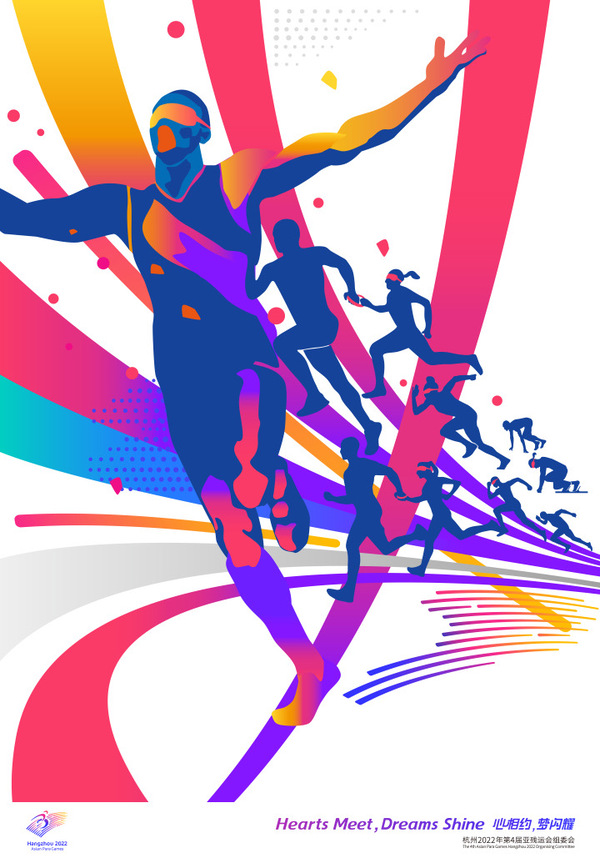 Xu Zhenting Common Wonder
The poster created by Xu Zhenting, a teacher at the School of Design, is called "Common Wonder". Xu said that according to the regulations of the disabled track and field competition, blind athletes can only participate in the competition with the assistance of pacesetters. "One person races, two people run, that's how inspiration comes. For a blind athlete, this rope represents trust, a pacesetter is like the athlete's eyes."