Toshiharu (Kunpei) Kawachi is the vice president of Daito Bunka University, Japan and a member of the Xiling Seal Art Society. In 1981, he passed the examination for international students organized by the Ministry of Culture of Japan and became a student with Chinese government scholarship.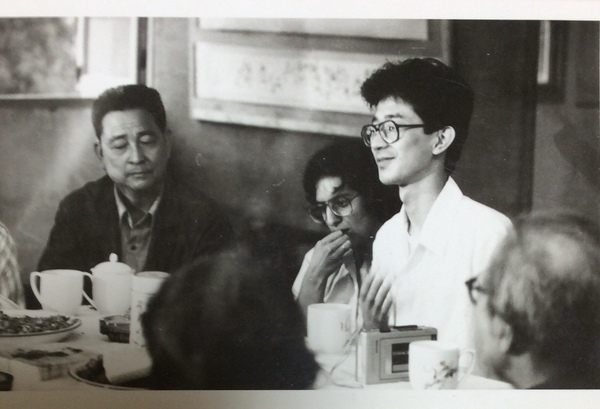 Toshiharu Kawachi Received the Certificate on the Closing Ceremony in the 1980s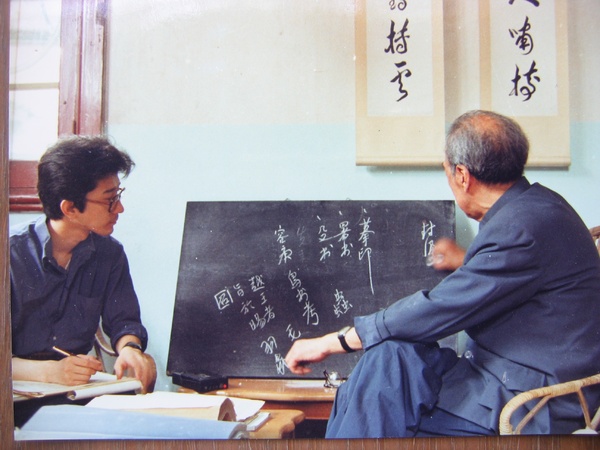 Teacher Sha Menghai and Toshiharu Kawachi in Class in 1982
From September, 1981 to August, 1983, he spent two years studying calligraphy and seal engraving in the Department of Chinese Painting in Zhejiang Academy of Fine Arts (now China Academy of Art). Twenty years ago, an editor from Xiling Seal Art Society requested Toshiharu Kawachi to write an article named "My Experience of Studying Abroad" which focused on showing his thoughts at the time.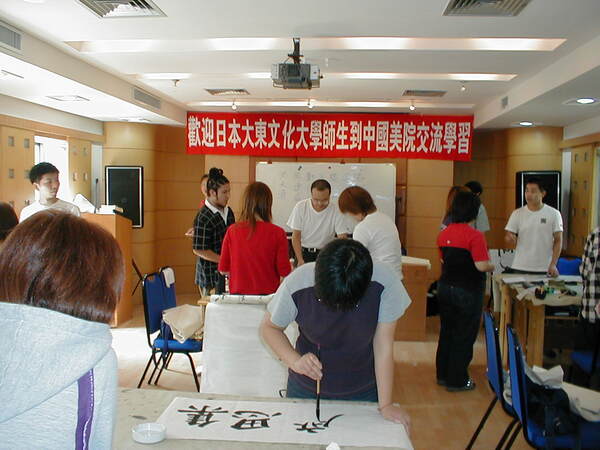 Toshiharu Kawachi Led Teachers and Students from the Department of Calligraphy, Daito Bunka University to Learn and Exchange in China Academy of Art in 2002
"I have been studying in Zhejiang Academy of Fine Arts for more than a year. Under the guidance of teachers such as Sha Menghai, I have gained a lot. I want to talk about my experience from the perspective of an international student: The first is learning knowledge related to calligraphy; the second is attaching importance to traditions; and the third is calligraphy and accomplishment ... The progress I made in study is inseparable from the efforts of Chinese teachers. Everything I got from studying abroad will always be treasured in my heart. Later on, I will contribute all my strength to the friendship and cultural exchanges between the Chinese and Japanese peoples."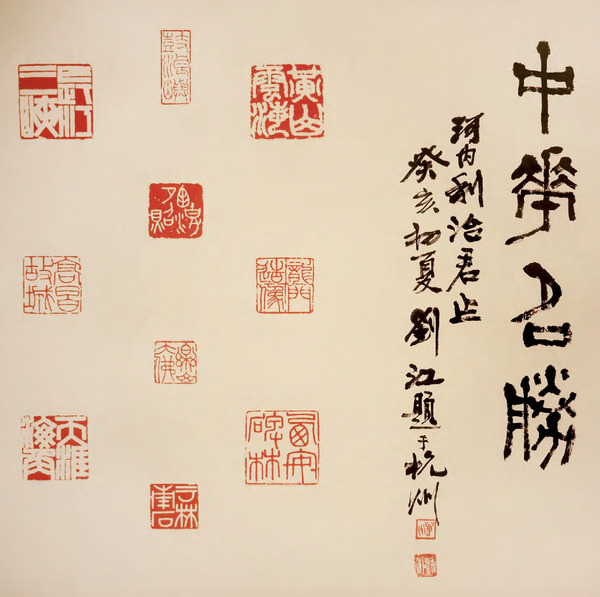 Toshiharu Kawachi's work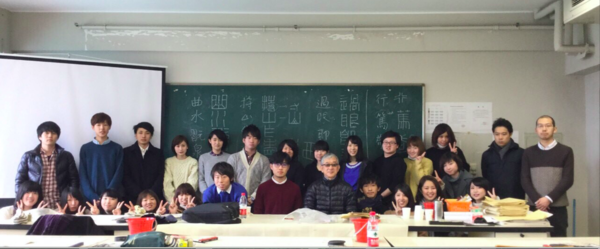 Toshiharu Kawachi Led Students from Daito Bunka University to Study in China Academy of Art in 2015