Nieser Roswitha is an international student from Austria. In 1993, she came to Hangzhou, China and became obsessed with Chinese ink and wash painting. She majored in ink and wash landscape painting in the Department of Chinese Painting, China Academy of Art.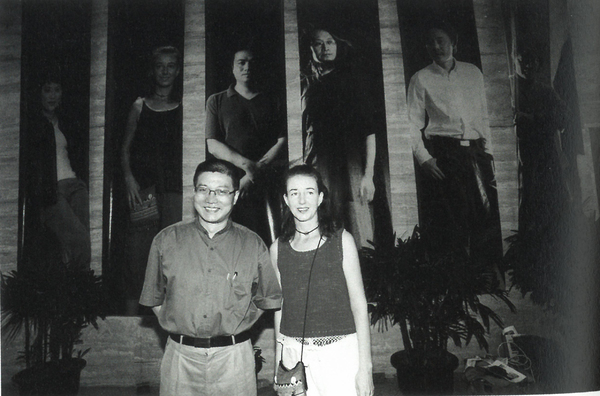 A Photo of Roswitha and Xu Jiang
With the support of Chinese government scholarship, she finished her undergraduate courses and later on, completed her master's and doctoral courses. She obtained a master's degree in 1999. Under the guidance of Professor Zhuo Hejun and Professor Ren Daobin, she graduated in 2004 as one of the first PhD graduates in creative practice and theoretical research of Chinese painting, China Academy of Art.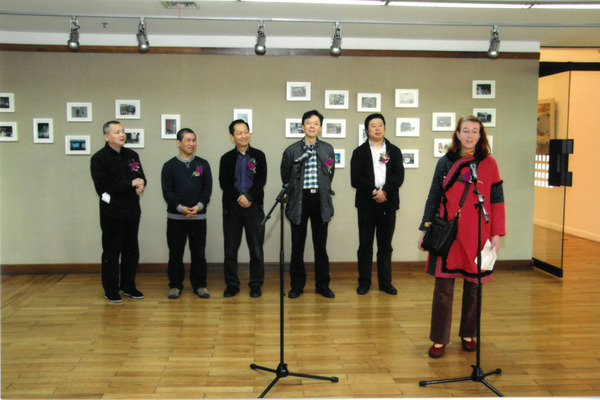 Making a Speech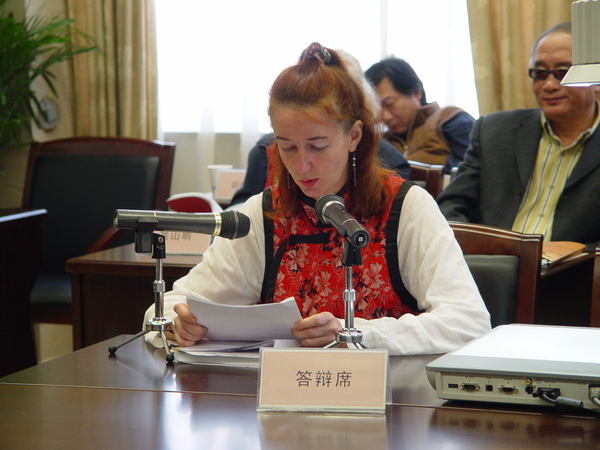 Graduation Thesis Defense Meeting
Later on, she has been studying, traveling and living in China and probed into the local rural context. Nieser Roswitha has her own understanding of painting.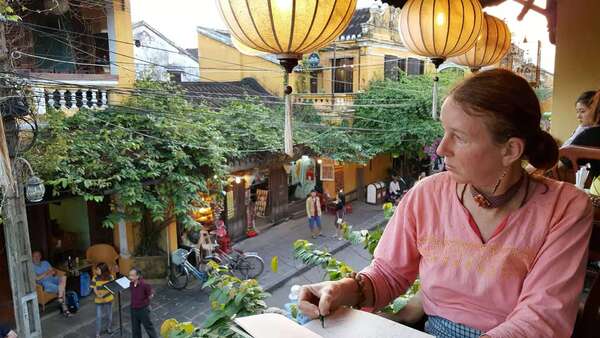 Paint from Life in Yunnan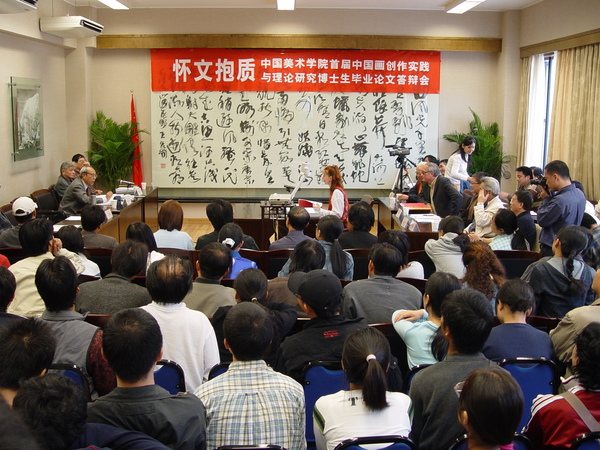 Graduation Thesis Defense Meeting
'Although I'm steeped in multi-culture, I think I've benefited most from traditional Chinese culture. I believe that there is no ending to learning and self-cultivation is indispensable to creation. Usually I pay attention to accumulation and self-cultivation and when I'm painting, I observe the landscape and draw upon my feelings with pure heart to get spiritual pleasure and draw with dao mind. I often say to myself that see with innocent eyes, let the natural world present as it is, and let the natural secrets flow freely onto the paper through the paintbrush; painters are merely nature's medium and carrier.'