Jeremiah Watson is an international student from America. From 2010 to 2018, he successively obtained a master's degree and a doctorate degree from China Academy of Art under the guidance of Professor Wang Shu.
Jeremiah Made a Speech as Outstanding International Student Representative at the Graduation Ceremony in 2014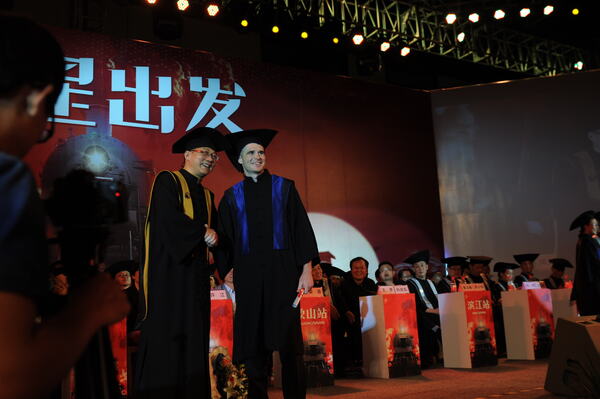 Jeremiah at the Master's Graduation Ceremony in 2014
Now he is an international architect, design consultant and artist. Jeremiah is keen on promoting the harmony between man and nature and the expression of construction and materials through architectural design. The project he led won awards in the International Competition for Architectural Planning and Design Projects. His research focused on the traditional regional architecture of Suzhou and Hangzhou.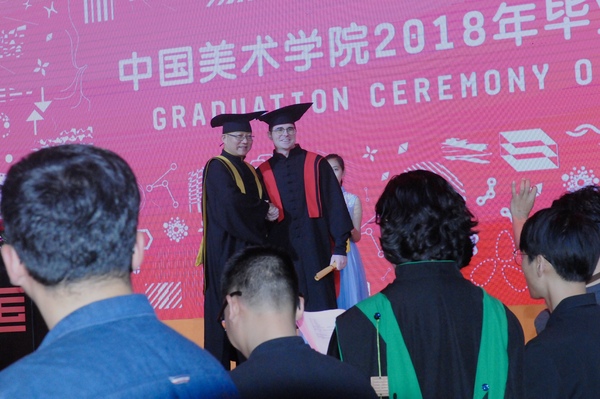 Jeremiah at the Doctoral Graduation Ceremony in 2018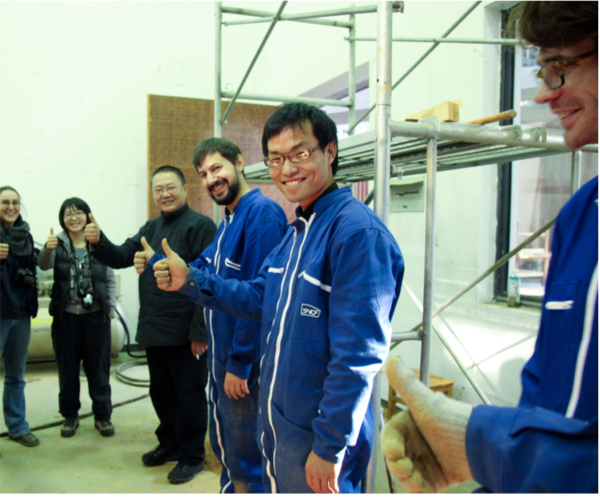 Jeremiah Took Part in the Study on the Construction Method of Loam Wall in Xiangshan Waterfront Dwelling
'With the aroma of espresso and scented tea lingering in the air, talking and laughing with friends, I'm sitting in a small cafe on a Swiss mountain, recalling the life in the International College of China Academy of Art. Eight years is almost a third of my life, and the memories trigger my feelings of pride, joy, sadness, hope, loneliness, fame, wandering, pursuit, confusion, understanding, struggle, triumph, friendship and love. '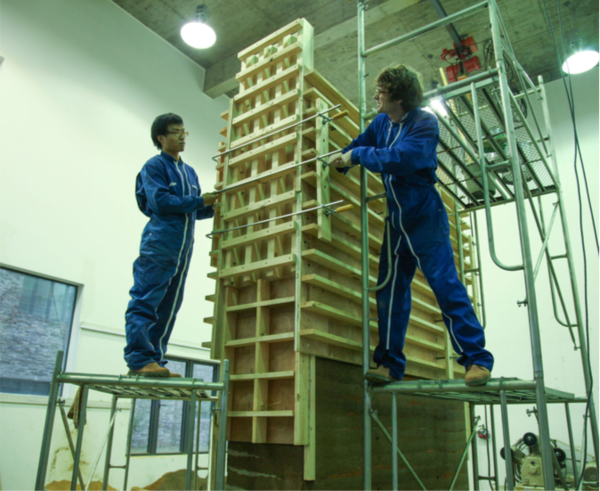 Jeremiah Took Part in the Study on the Construction Method of Loam Wall in Xiangshan Waterfront Dwelling 2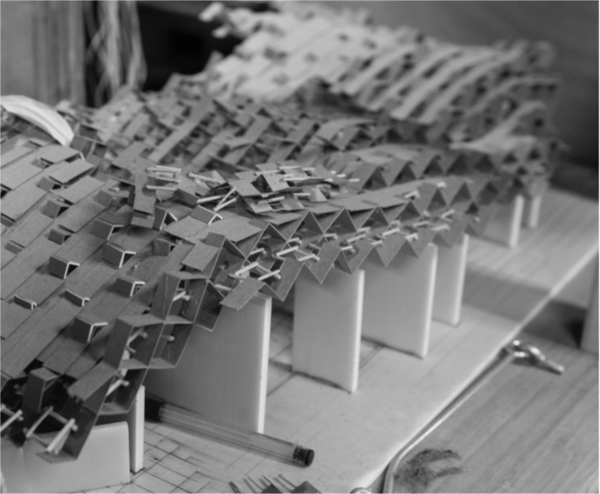 Jeremiah Took Part in the Design Research on the Roof Wood Structure in Xiangshan Waterfront Dwelling 1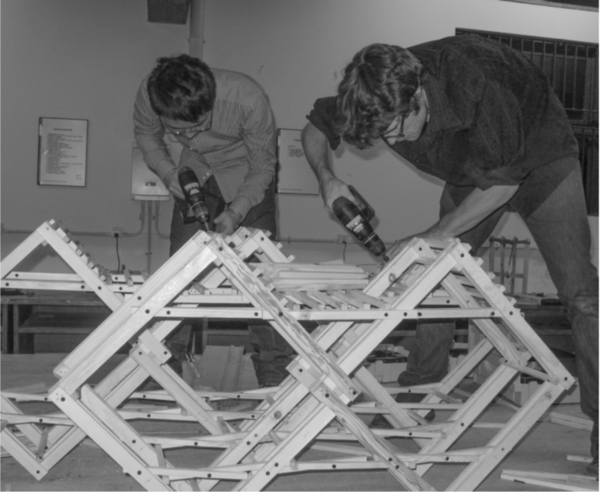 Jeremiah Took Part in the Design Research on the Roof Wood Structure in Xiangshan Waterfront Dwelling 2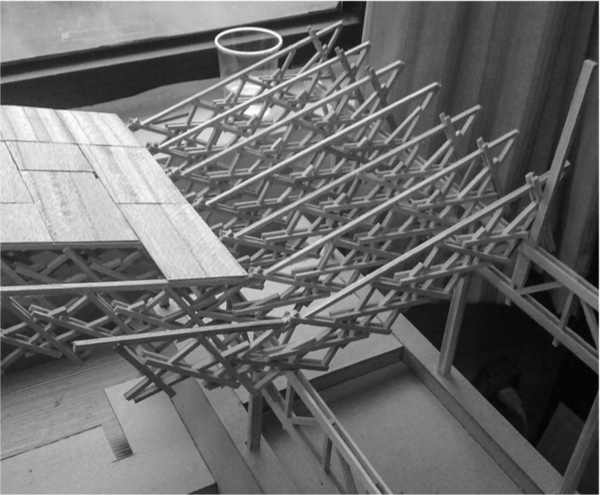 Jeremiah Took Part in the Design Research on the Roof Wood Structure in Xiangshan Waterfront Dwelling 3
'They all appear in my memories about the life in the International College. I remember my excellent professors smiling at the achievements of students; I remember walking with my partner under the fluttering willows by the foggy West Lake; I also remember climbing mountains with friends, slurping noodles, making tea and playing with ink.'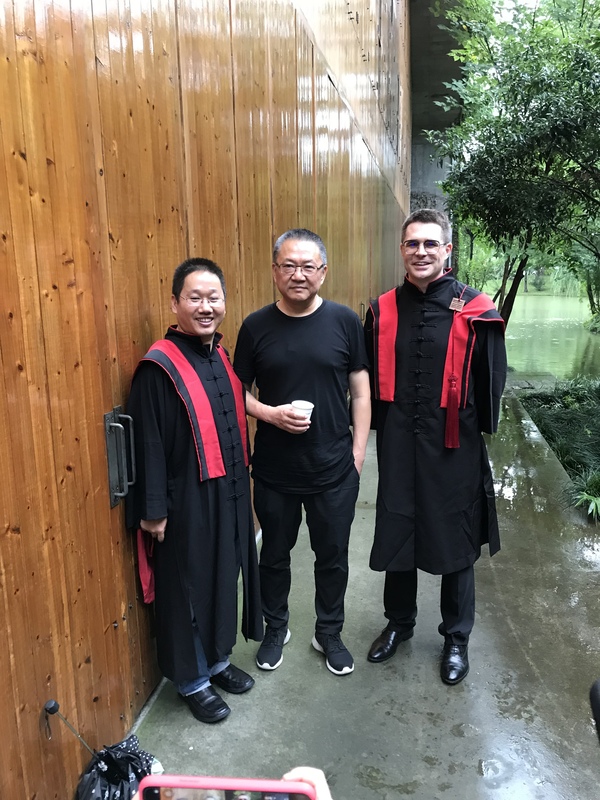 Jeremiah and Advisor Wang Shu During the Graduation Season in 2018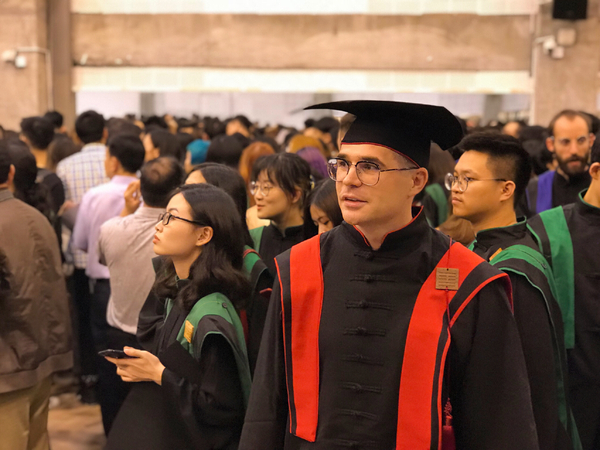 Jeremiah at the Doctoral Graduation Ceremony in 2018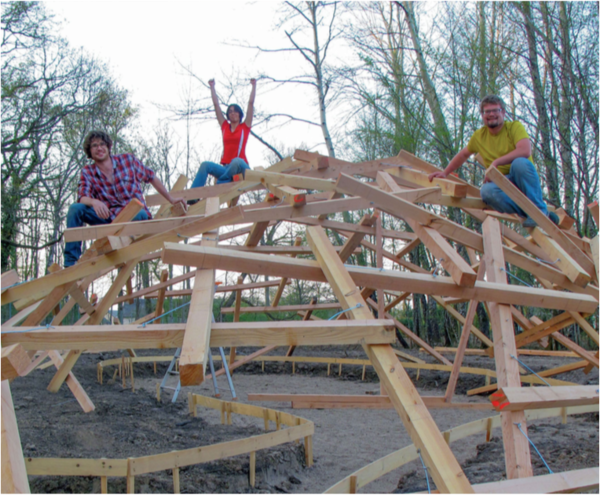 Construction of the Exhibit Pavilion of Resting Cloud (France) by Sparetime Studio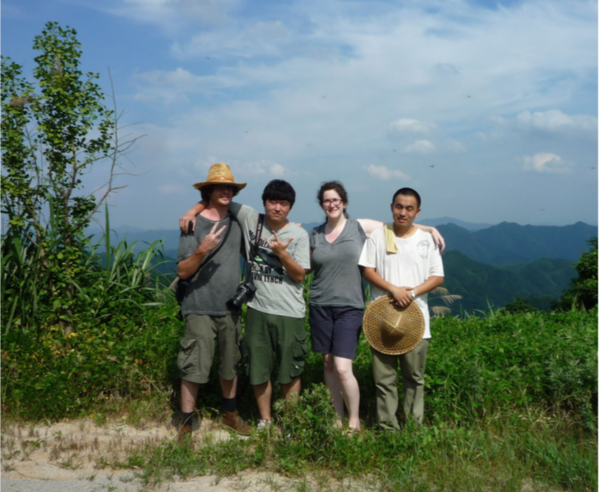 Jeremiah Investigated and Surveyed Traditional Building Techniques and Rural Lifestyle Research Course in the Countryside