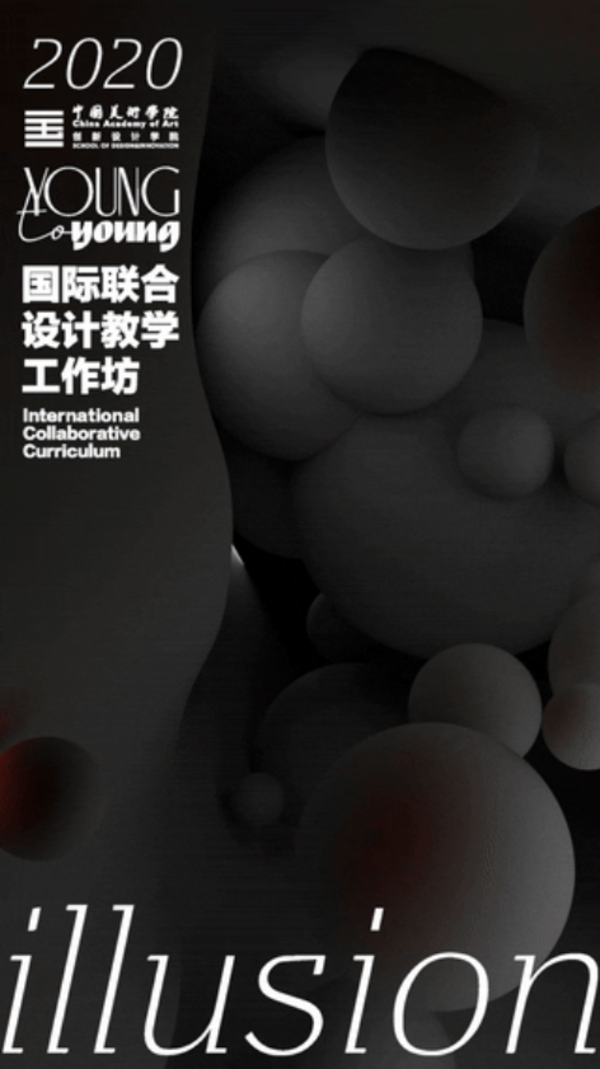 The second session of YOUNG to young international Collaborative Curriculum workshop will be fully launched from June 15 to July 15 in 2020, School of Design and Innovation(SDI), China Academy of Art (CAA).
YOUNG to young is an international curriculum project of the third semester for both level 1& 2 students in SDI of CAA and also the first global joint teaching experiment that attempts to reorganize students in different classes, which is different from the traditional teaching model. Continuing the open call of the first session, we send our sincere invitations to outstanding young designers, artists, scientists and innovators worldwide this year. In the end, a total of 48 young mentors were selected for this energetic teaching action.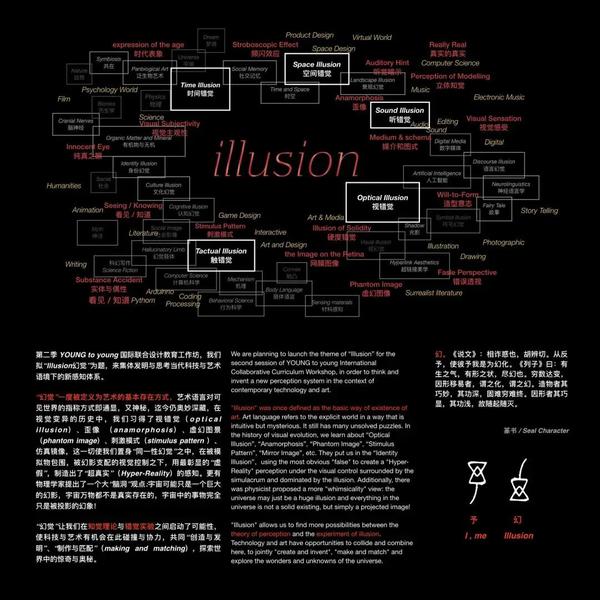 We applied "Playshop" as the theme of the first session of YOUNG to young. "Playshop" is a variant "Workshop", translated as "玩吧" (Come to Play) in Chinese. We intend to hide all teaching and learning in "playing", but at the same time our purpose is to "play". We have created an energetic art design education experience.
We are planning to launch the theme of "Illusion" for the second session of YOUNG to young International Collaborative Curriculum Workshop, in order to think and invent a new perception system in the context of contemporary technology and art.
"Illusion" was once defined as the basic way of existence of art. Art language refers to the explicit world in a way that is intuitive but mysterious. It still has many unsolved puzzles. In the history of visual evolution, we learn about "Optical Illusion", "Anamorphosis", "Phantom Image", "Stimulus Pattern", "Mirror Image", etc. They put us in the "Identity Illusion",using the most obvious "false" to create a "Hyper-Reality" perception under the visual control surrounded by the simulacrum and dominated by the illusion. Additionally, there was physicist proposed a more "whimsicality" view: the universe may just be a huge illusion and everything in the universe is not a solid existing, but simply a projected image!
"Illusion" allows us to find more possibilities between the theory of perception and the experiment of illusion. Technology and art have opportunities to collide and combine here, to jointly "create and invent", "make and match" and explore the wonders and unknowns of the universe.
The following courses are for class 2019.
Tutors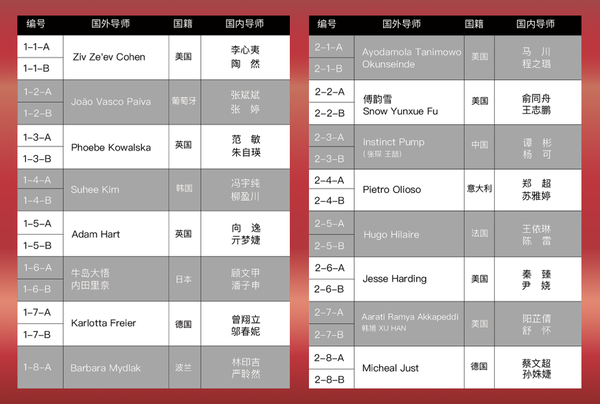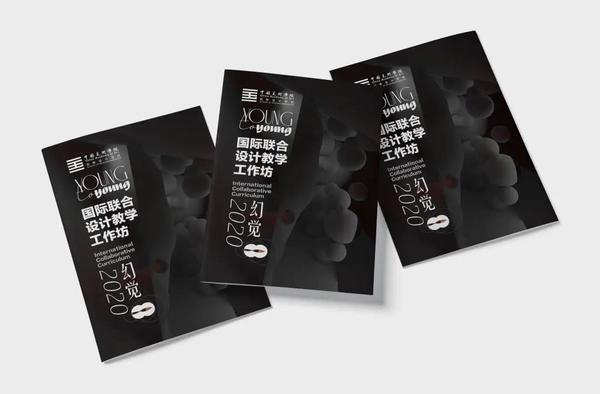 Illusion—Thematic academic lecture
Lecture Name :The Biology of Arts
2020.06.18 14:00-16:00
Professor Tian Xu
Lecture Name :Neural basis for subjective perception
2020.06.19 14:00-16:00
Professor Yi Sun
Professor Tian Xu
Chair Professor, Genetics
Vice President of Westlake University
Prof. Tian Xu received his B.S. degree from FudanUniversity in 1982 and Ph.D. degree from Yale University in 1990. He was a postdoctoral fellow at University of California, Berkeley between 1990 and 1993. From 1993 to 2018, he served as Assistant Professor, Associate Professor (tenured in 2001), Full Professor and the C.N.H. Long Chair Professor of Genetics at Yale University. Prof. Xu also served as the Vice Chairman of the Department of Genetics at Yale University from 2003 to 2018 and as the Special Advisor to President of Yale University from 2002 to 2013. He was also an Investigator of the Howard Hughes Medical Institute from 1997 to 2018. From 1997 to 2018, he served as Adjunct Professor and Director of the Institute of Developmental Biology, and Director of the International Collaboration and Research Center for Development and Disease at Fudan University. He is a Member of the Expert Advisory Committee of theOverseas Chinese Affairs Office of the State Council(since 2011). Prof. Xu joined Westlake University as aChair Professor of Genetics and Vice President in April 2018.
Research Achievements
Prof. Xu's work mainly focuses on mechanisms of growth control and new genetic and biotech methods. He pioneered genetic dissection of growth control and identified all the key growth regulators and pathways including PTEN/TSC/mTor and Lats/Hippo. His studies have not only elucidated fundamental principles of developmental biology, but also revealed pathogenic mechanisms and contributed to the development of multiple drugs. The Xu lab has published more than 120 scientific articles which have been cited for more than twenty thousand times. Xu has developed multiple widely used genetic methods including mammalianpiggyBac transposon and mosaic analysis and is an inventor for dozens of patents. He served as the Chair of SAB of the Rothberg Institute and a founder/advisor of multiple biotech companies. He is an AAAS Fellow and an invited member of Royal Society of Chemistry. He served as the President of the Chinese Biological Investigators Society, and Chairman (USA) of the US-China Frontiers of Sciences committee. He was the recipient of the Helen Hay Whitney Postdoctoral Fellowship, the Pew Scholar Award, the Tuberous Sclerosis Alliance Rothberg Courage Award, TSC Achievement Award, Distinguished Scientist and SCBA Service Award, Shanghai Science and Technology Award (1st class), and the Magnolia Silver Award. He was an editorial board member for multiple journals including Cell and Annual Review of Genetics, and serves on editorial boards of journals including Molecular Cancer Research, Integrative Biology and The International Journal of Biological Sciences, and is a founding editor of Disease Models and Mechanisms. The course of "Basic Concepts of Genetic Analysis" that he taught was one of the most popular courses at Yale in the last two decades. He was the advisor for the best Ph.D. Thesis at Yale and for the National Excellent Doctoral Dissertation in China. His lab has trained more than 60 Ph.D. students and postdoctoral associates including more than two dozens of professors in academic institutions around the world.
Professor Yi Sun
Studied Mechanical Engineering and Automation in Beihang University (BUAA), and got his PhD in Physical Chemistry from Chinese Academy of Sciences. He did post doctoral research in Howard Hughes Medical Institute Janelia Research Campus, working on developing calcium imaging technologies and studying neural information processing. Yi then joined Westlake University as a Principal Investigator and established the Lab of Systems Neuroscience and Neuroengineering.
Animals including humans effortlessly navigate their social environment, a remarkable feat that artificial intelligence systems are striving to achieve. Sun lab is focusing on understanding the neural basis for cognitive functions during social behavior, with an emphasis on recognition and decision making. Specifically, how animals combine past experience to form internal models of self and others, how they update such models under current settings, how they utilize the models for determining the best course of action during social interactions, and how these computations are performed by neuronal circuits. Using a combination of approaches including two-photon in-vivo functional imaging and stimulation, quantitative behavior, circuit analysis and electrophysiology, guided by theoretical hypotheses and aided by quantitative analysis, we aim to decipher the fundamental neural principles of social cognition by dissecting the genetic model Drosophila. We also develop and apply the latest technologies in imaging and behavior to help our studies.
Tutor Group 1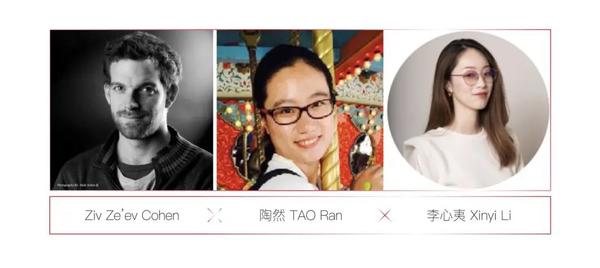 Course Name:Visions in Light
Tutor group:Ziv Ze'ev Cohen, Ran Tao, Xinyi Li
Teaching assistant:Yiqing Chen 、Zi Fang
Students: 1-1-A+1-1-B
Course Introdcution:
On 1896 at a small café in Paris, the Lumiére brothers showed, for the first time in the human history a documented projected film. It was called The Arrival of a Train. The short film was about a steam train leaving its platform. This motion picturue the end of it, fearing for their life's they run hysterically warring that the train will hit them.
Today we like to think we can easily distinguish between what is real and what is fake. We live in two worlds one is being mediated to us by machines the other is our "natural" experience. To which one we should truly believe? What is real? What is true? The answer is none of the above but also all of the above. Reality is an elusive concept that this class wishes to explore.
Throughout a series of lectures and studio projects we will be examining natural/science phenomena including light, color, optics and kinetic movement. This knowledge will be used to unfold the way our perception can be manipulated. Students will be asked to use their tools of making to experiment with reality manufacturing and senses manipulation.
Direction:
Multimedia visual experiment
From both design and fine art perspective
Student Outcomes:
Student will learn to distinguish between type of optical illusion and the way they function.
Student will learn scientific knowledge about nature phenomenon's, while focusing on the human and the machines visual systems.
Students will practice optical Illusion making in multiple dimantion virtually and physically.
Student will engage with online Maker/DIY community.
Students will be exposed to work process and project development from both fine art and design perspective, while using their medium of choice in their final projects.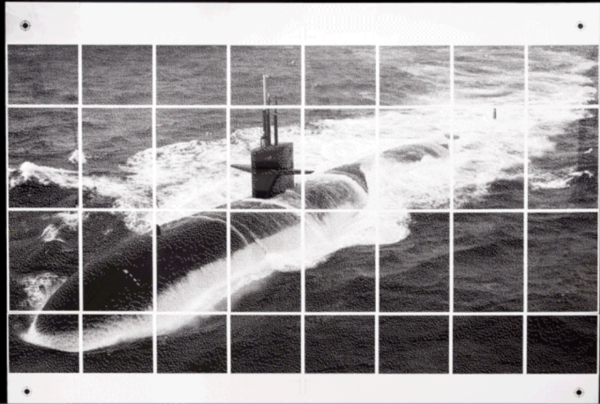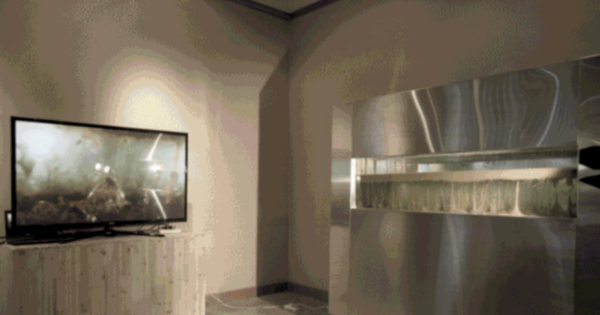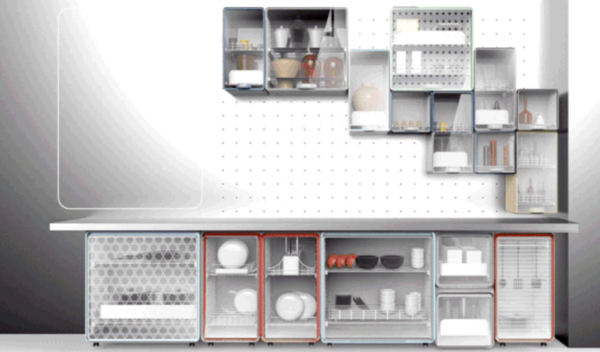 Tutor Group2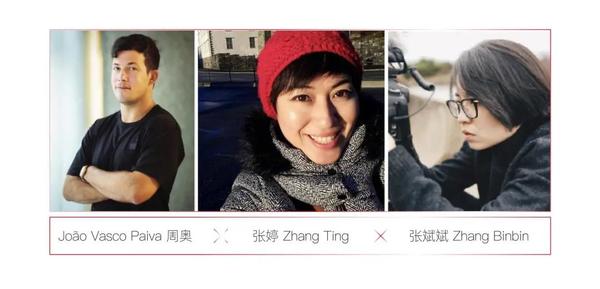 Course Name: Opening the Blackbox
—— Alternative Ways of Artistic Production
Tutor group:João Vasco Paiva、Zhang Ting、Zhang Binbin
Teaching assistant:Pu Shishan、Bao Lejun
Students: 1-2-A+1-2-B
Course Description:
Quite often in the contemporary world, we find ourselves immersed into the gimmicks of the entertainment industry. This is nothing new, for centuries, art has amazed audiences with tricks, effects, illusions, enchanting our senses with impossibilities and leaving us in awe. However, by dismantling these "illusions" and search for the backstage of production, it's possible to find new applications for the same mediums, as well as develop critical thinking and a broader understanding of visual culture. Starting from strategies used in early conceptual art, until the methods that artists, filmmakers, and game designers use today, this course is an invitation for students to rethink methods of creating a moving image, the usage of artistic mediums, and creative strategies, in order of deconstructing their standard applications.
Through a series of concept-driven workshops, students will be encouraged to reconsider the existing forms and conventions of image-making. They will disclose the processes often unseen in a final product, and methods developed for storytelling, by the exploration of different techniques that not only question the mainstream creation of narratives but will nourish the discovery of new approaches and therefore innovation. The course assumes the format of a laboratory where through the presentation of examples, theory and experimentation students will create works that defy the topic of illusion by dismantling the mechanisms that are used in mass media techniques. The course will have an emphasis on digital media due to the current circumstances, however, students are encouraged to use any medium they find suitable for their projects.
Main Direction:
Low-level components of the moving image: Rhythm, composition, tableaux vivant and montage. References to Early cinema, experimental video, and the Avant Guard.
Medium specificity and site-specificity. Improvisation and experimentation.
Innovative experiments that deconstruct "narrativity".
Process-driven works: repetition, drifting, failure as a creative catalyst. To think of a process instead of an outcome.
Simulations: Generative Art, working with pre-established rules and constraints, Orchestrations and scores.
Time image and Movement image.
Student Outcomes:
Students will be able to identify, understand, explore and apply different concepts and methodologies in creative work production.
They will attend to the anatomy of an artwork, being this in different mediums, and will be able to use structural techniques of composing.
They will create works that encourage active viewing, hearing and that open up perceptive and intellectual experiences.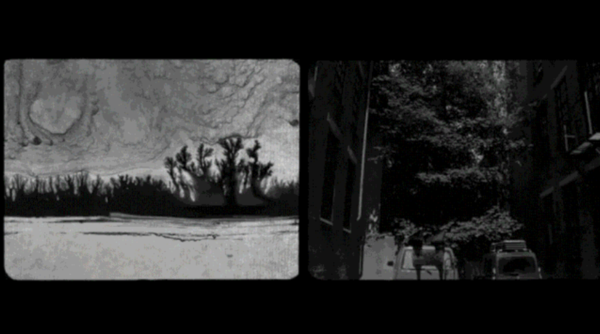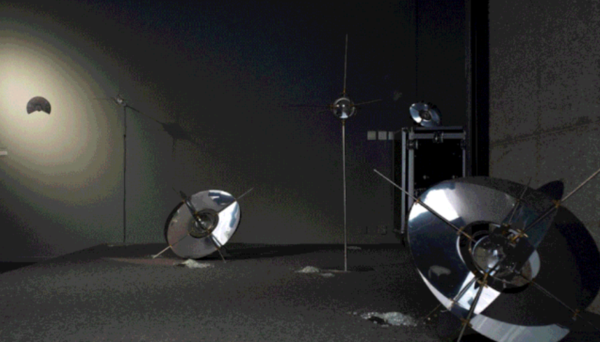 Tutor Group 3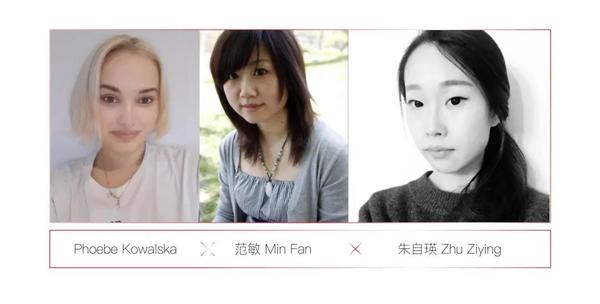 Course Name:The Illusion of Chocie :Power, Choice and Experience in Everyday Design
Tutor group:Phoebe Kowalska、Fan Min、Ziying Zhu
Teaching assistant:Qian Xinyan、Liu Zhiliang
Students: 1-3-A+1-3-B
Course Description:
THE ILLUSION OF CHOICE presents a contemporary and engaging series of lectures and supporting tutorials, that explore the role of creative thinkers when considering the 'power relationship' between designers, manufacturers and consumers. The course encourages students to explore one of the three question design routes (i.e. What kind of power do designers/ manufacturers/ consumers hold? How designers critically experiment with consumers' choices to create a preferable future? How designers leverage the uses of consumers' choices to create optimal experience?) by using either speculative design or design thinking methods. The course includes the following contents: the theories related to human perception, cognition, making choices (i.e. 'Burdian Ass,' 'Mortons Fork,' and 'Hobsons Choice'), design thinking with speculative methods, user research and interaction design methods, and product evaluation methods. The aim of the course is to encourage students to fully consider the potential illusory impacts of human psychological factors, and may apply those into creative everyday design process while making design choices.
Direction:
pyschological theories in design; design methodology, conceptual design
Student Outcomes:
The course is suitable for students who are interested in pyschological theories in design and design methdologies. The final project requires students to create any digital or analogue (non-digital) conceptual design in response to one of the research questions. This outcome could potentially be an installation art, or a tangible product, a mobile app, game, or service design etc..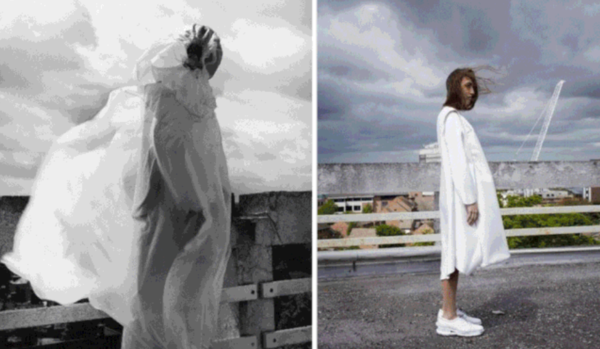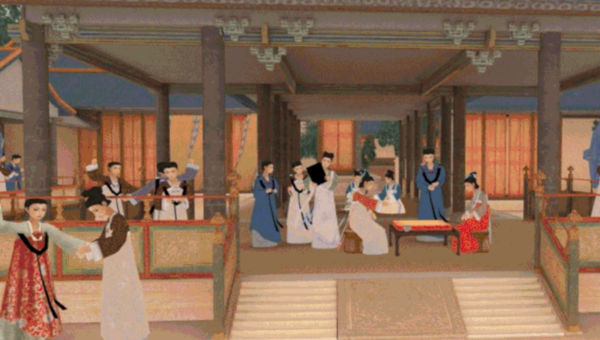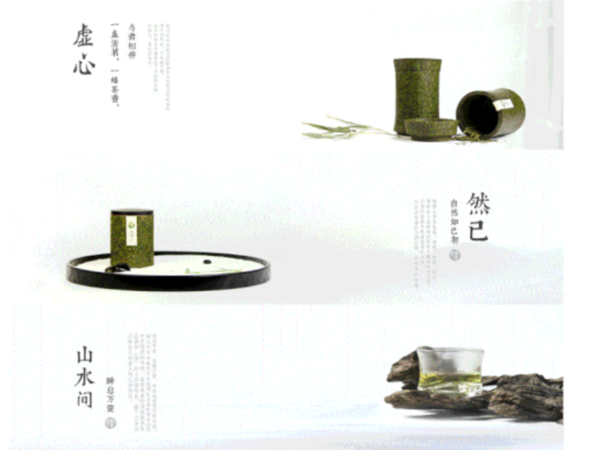 Tutor Group 4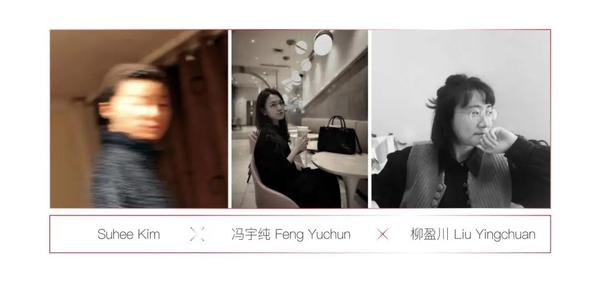 Course name: Illusory theatre of the everyday
Tutor group:Suhee Kim, Liu Yingchuan, Feng Yuchun
Teaching assistant:Fu Chunjiang, Jin Xin
Students: 1-4-A+1-4-B
Course Introduction:
We are born to pry into the unseen: the imagination is the channel of perception and the illusory world; however, the channel is glamorous itself. Referring to J.Gottsched, illusion is, in some cases a possible world, or part of another possible world. Although the environment of the illusory world is in some ways different from that of the real world, the probability of the story becoming a prophecy depends on the consistency of the illusionary world with the actual laws of nature, especially the laws of human life.
Illusory Theatre of the Everyday, uses a screen as a stage to create an unexpected digital space - a illusory theatre - through reconstructing a situation or an onsite scene. The course will provide a dynamic mixture of historical, philosophical, and empirical exploration around the limitations of our senses. We aim to develop critical and intuitive approaches in students' artistic practice by letting them dive into this direct and indirect short but intense journey.
Above all, we emphasize adventures, taking risks, joining dots, looking beyond appearances, listening to you and others, being open to change, making mistakes, and having fun!
Direction:
performative, experimental, critical thinking, narrative thinking, self-reflective, collaborative.
Student Outcomes:
Students will produce team projects throughout the journey of learning to develop work together through discussions, critical reviews and experimental try outs with the basic digital media skills such as Premiere, C4D, Audacity and more.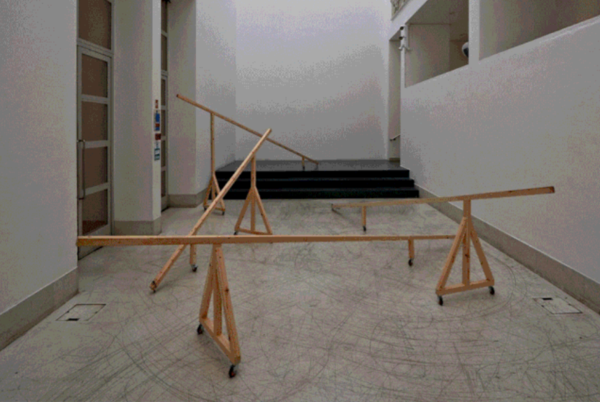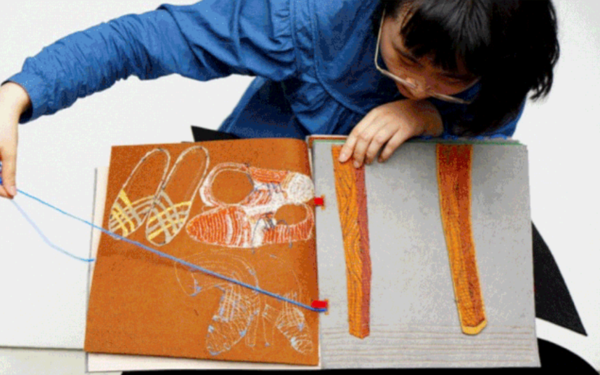 Tutor Group 5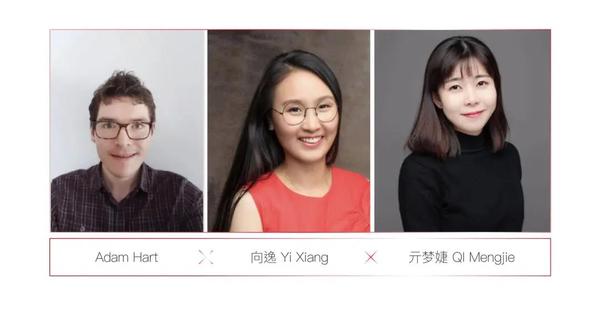 Course name: Synaesthesium – Sound, Image, Fashion
Tutor group:Adam Hart、QI Mengjie (Maggie)、XIANG Yi (Rebecca)
Teaching assistant:Yibing Wang、Hanyang Yu、Yu Shen
Students: 1-5-A+1-5-B
Course Description:
Emotions and sensations are filled in the space where all humankind are living in. With every kinds of art, we find our own way and vocabularies to convey our emotions and the perception of space, society and ourselves. Sound and music provide the sensation of time, space and feelings, image presents the contrasts and coexistence in the natural world, fashion shows the texture and structure of the body and inner consciousness. With all aspects of these pathways of our sensations and any kinds of artistic vocabularies, we are reexamining the relationships between individuals and the society, re-establishing the bonding to the world.
Music has always been an important part of social activity. Whether making music together, being part of an audience or sharing a soundtrack to life events, music brings us together and frames our social activities. This course will explore sonic art and music composition skills within the context of socializing and integrating these skills with other creative subjects.
In the first half of the course, students will acquire a range of skills across a series of classes and will explore how these can be combined to produce a synchronized audio-visual work. In the second half, students will work both independently and in groups, with the support of the teachers, to develop these skills in their chosen context, and to apply their own areas of interest and specialism to express their ideas of socializing.
The course will conclude with an online show themed "Socializing". All the works will be audio-visual projects created by each group or individual student.
Direction:
Multimedia composition and interactive audio-visual composition
From both music, fine art and fashion design perspective
Student Outcomes:
The purpose of this course is to produce an audio-visual collaborative work along the theme of socialising. We will explore various approaches to sound, visuals and interaction which respond to this overarching theme.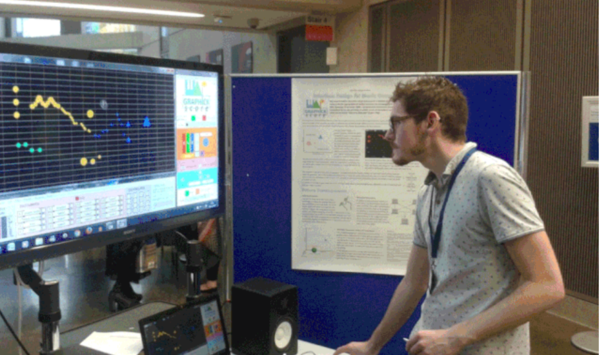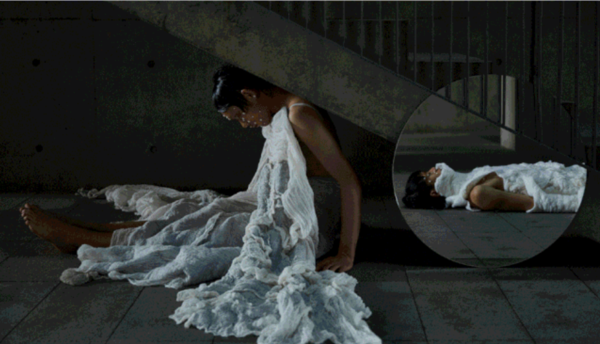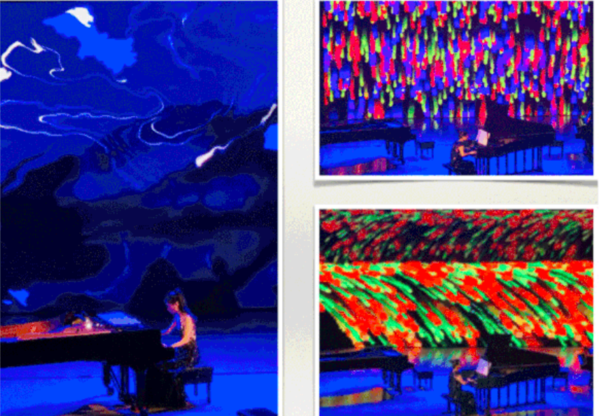 Tutor Group 6

Course Name:Maze Flaneur: Expert in Searching for Poetic Paths
Tutor group:USHIDAIGO、LINAUCHIDA、Pan Zishen、Gu Wenjia
Teaching assistant:Zheng Xinyi Gan Chenxi
Students: 1-6-A+1-6-B
Course Description:
As a carrier that presents illusions, maze can visualize the disorientation and sense of immersion experienced in illusion. Through understanding the differences among different individuals, physical experiences of mutual perceptions are established. From the evolution theory of maze, media archaeology is conducted and the path of illusion under the new context is explored. By probing into the "maze" of oneself and the others, it attempts to complete the new cognitive possibilities of space, experience and external existence, and better understand the relationship between oneself and the external world. In the process of curriculum practice, the techniques such as SU, TouchDesigner and Auduino etc. are taught to be applied in combination with perceptual materials to come up with the artistic creations of the installation, video and sounds etc., so as to enhance the mixed processing ability of technological control and body perception, as well as ramp up the ability of artistic narration and poetic expression.
Direction:
Multimedia installation——labyrinth box, rendition of visual and auditory illusions
Student Outcomes:
Learn the unique perspectives and multiple technical methods to explore and demonstrate the visual and auditory differences which may be ignored in the world as representation, and also expand the multiple ways of perceptions and interpersonal communications.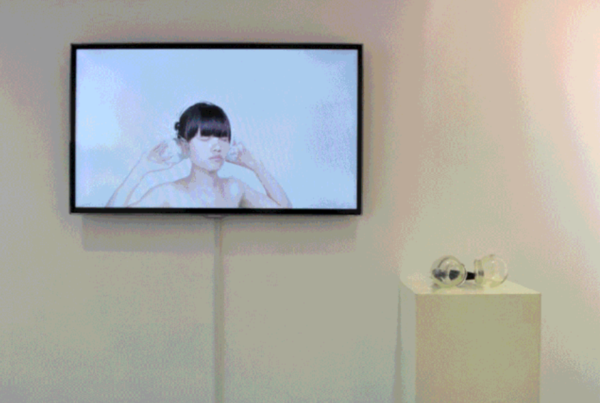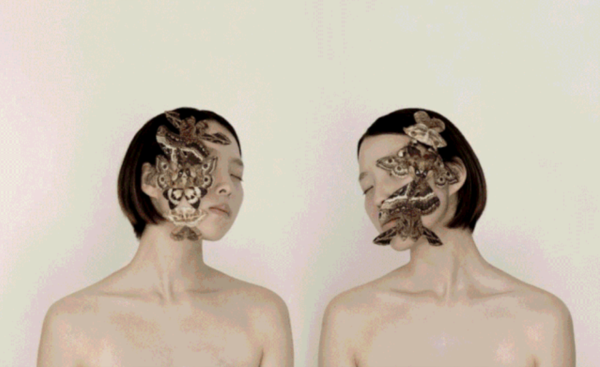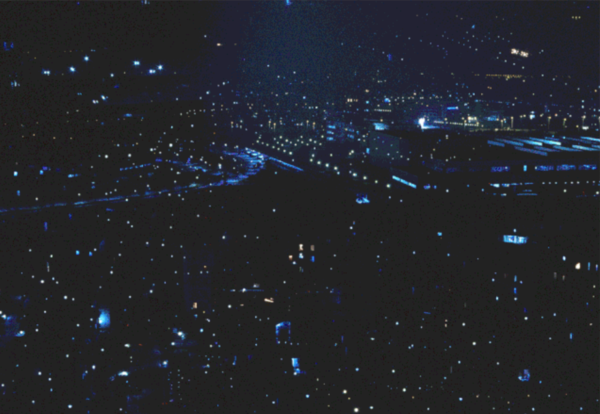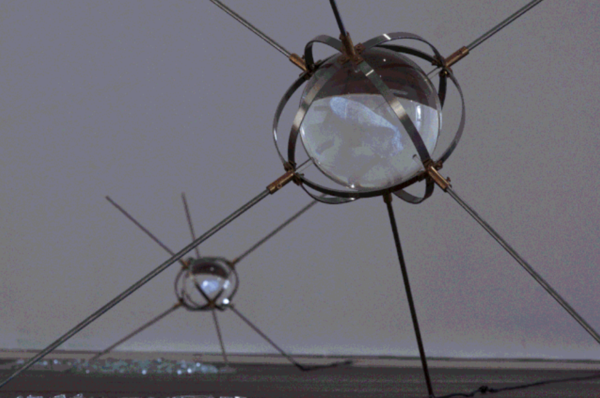 Tutor Group 7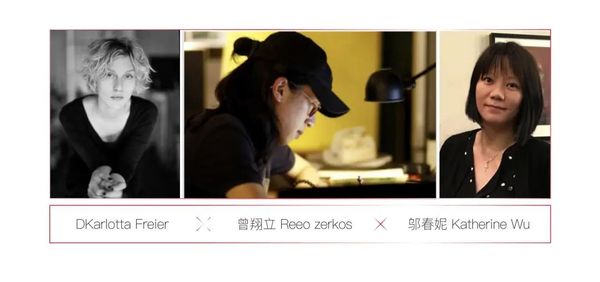 Course Name: Spirit- The imagined world of illustration
Tutor group:Karlotta Freier、Reeo Zeng、Katherine Wu
Teaching assistant:Lori Luo, Chenghong Wang
Students: 1-7-A+1-7-B
Course Intro:
Illustration is an imagined world. It is always a graphic representation of reality and never reality itself. Students will be guided to approach and experience the original charm of visual art Through the series of interactive sessions. They will also learn to use variety practical skills and theories In illustration, design and other visual professional areas, directly apply the new methods into their ongoing course project. The final exhibition will also be organize and curate by the student groups.
Main direction:
Illustration, printing, character design, visual language.
What you going to gain:
We will take students through an innovative course in illustration, each step of the way highlighting the illusory nature of the discipline. We will explore the multiple language expressions of painting, the breadth of visual forms that illustration art can challenge. also the colour theory, character design, sequential image and experiment with techniques in our materials workshops.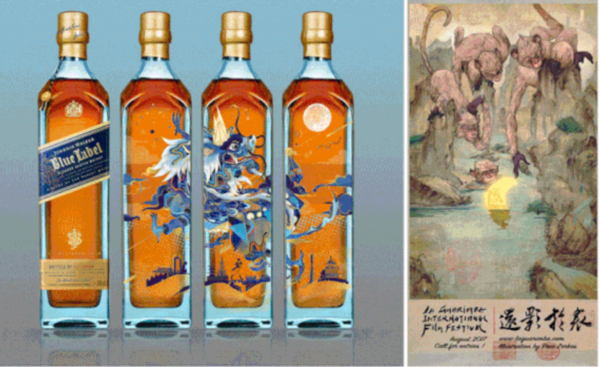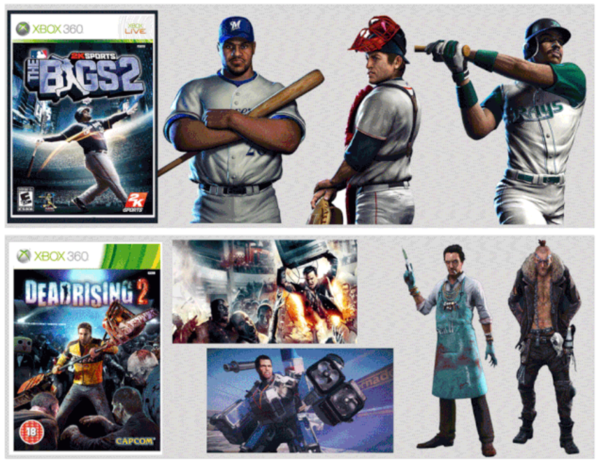 Tutor Group 8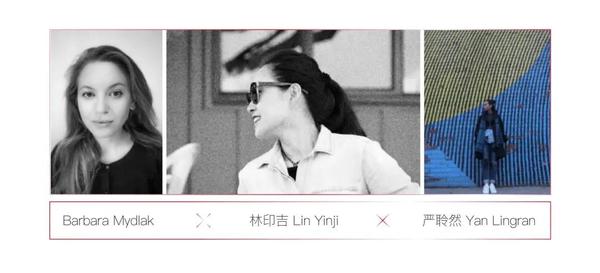 Course Name:A healing illusion – your own safe place
Tutor group:Barbara Mydlak、Yinji Lin、Lingran Yan
Teaching assistant:Shaojie Gu、Fan Wang
Students: 1-8-A
Course introduction:
Under the situation that the epidemic is sweeping the world, everyone has become an independent individual. We are forced to isolate at home and stay away from family and friends. In the process, a series of negative emotions such as loneliness or anxiety will occur. Therefore, in this course, we hope to create a space that can provide a sense of security or an artistic illusion through artistic means, so that people can achieve self-healing in this space. Students will use their imagination and sensibility to realize various possibilities of the work through the help of pictures, photos, videos and other forms. Introduce works about security and related creative methods and techniques. Open students' creative thinking and help them to think and create their own works through deeper reasons through this project.
Direction:
Combine handmade and digital work to create an artistic experience.
Student Outcomes:
Students will be introduced works about security and related creative methods and techniques.
Students use recycled materials and using different manual techniques to create objects with various structures, textures and shapes.
Students will create their own short artistic videos with simple animation in video editing programs as Adobe Photoshop/After Effects/Adobe Premiere.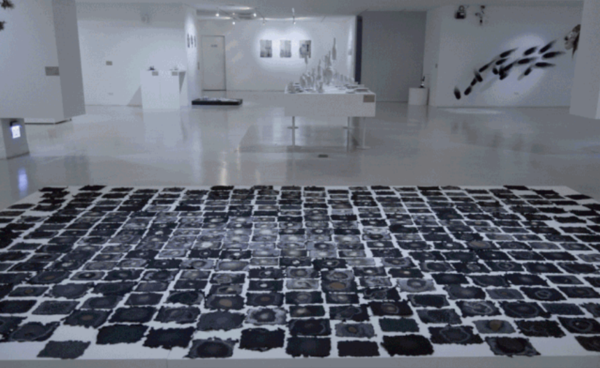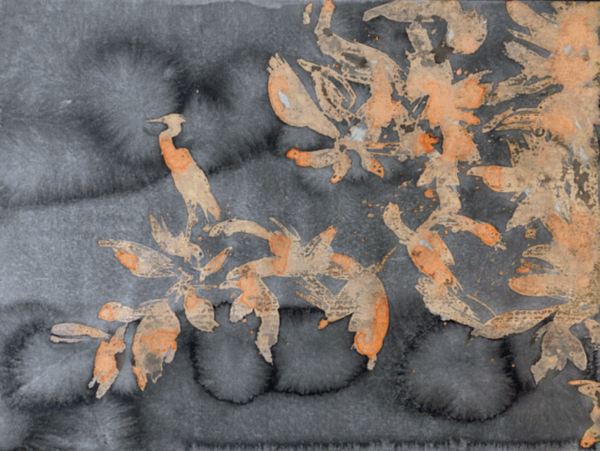 Click https://bit.ly/3dByxzo to see introduction of 48 tutors!