The second session of YOUNG to young international Collaborative Curriculum workshop will be fully launched in 2020, School of Design and Innovation(SDI), China Academy of Art (CAA).
YOUNG to young is an international curriculum project of the third semester for both level 1& 2 students in SDI of CAA and also the first global joint teaching experiment that attempts to reorganize students in different classes, which is different from the traditional teaching model. Continuing the open call of the first session, we send our sincere invitations to outstanding young designers, artists, scientists and innovators worldwide this year. In the end, a total of 48 young mentors were selected for this energetic teaching action.
The following courses are for class 2018.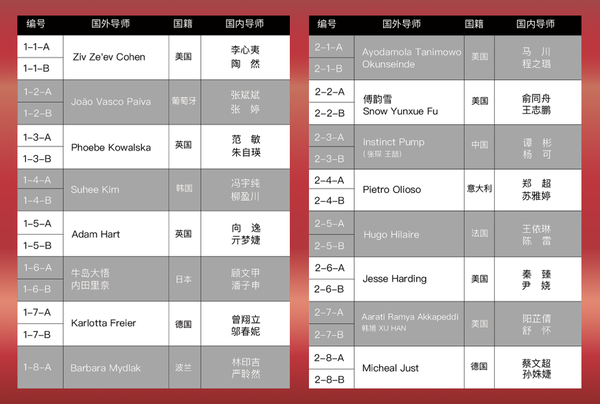 Illusion—Thematic academic lecture
Lecture Name :The Biology of Arts
2020.06.18 14:00-16:00
Professor Tian Xu
Lecture Name :Neural basis for subjective perception
2020.06.19 14:00-16:00
Professor Yi Sun
Professor Tian Xu
Chair Professor, Genetics
Vice President of Westlake University
Tutor Group 1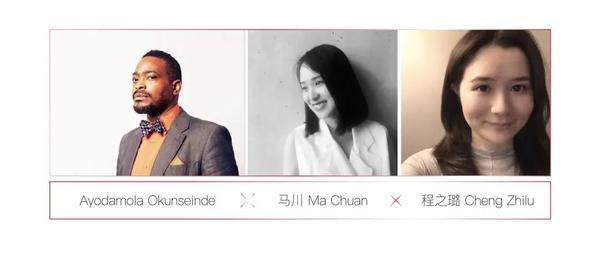 Course Name: Illusory and Speculative Artifacts
Tutor group:Ayodamola Tanimowo Okunseinde、Chuan Ma、Zhilu Cheng
Teaching assistant:Qiting Fang
Students: 2-1-A+2-1-B
Course Description:
Illusory and Speculative Artifacts is a course designed to interrogate and affirm the position of Speculative Design and Participatory Design as frameworks for research and producing novel prototypes.
Our perceptions of the future have been conjured via media, cultural references, and select readings as well as fact. In this we receive particular perspectives, even unconsciously. Illusory and Speculative Artifacts asks us to re-envision the future via speculative design, collaborative design, and participatory workshops. Through the readings, using non traditional design approaches, this class will deconstruct illusory and previously held notions of the future through reexamining the past and rethinking the present via storytelling and prototyping.
Direction:
Speculative Design/Collaborative and Participatory Design/Human Centered Design/Futurism
Student Outcomes:
-Understand Speculative Design, Collaborative Design, and Participatory Design
-Conceptualize and fabricate a Speculative Design artifact
-Use the Raspberry Pi and/or Ardunio for digital/analog input and output
-Understand core use of Python, Javascript, and NodeJS
-Create web server in Python and NodeJS
-Understand elements of network systems
-Visualize real time data in Processing library p5js
-Understand the importance of artistic design of prototypes
-Understand the importance of strong concept development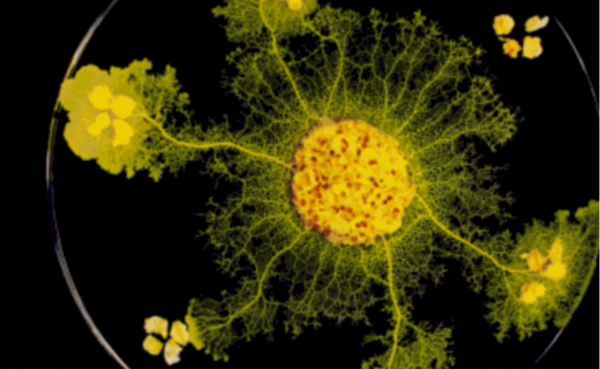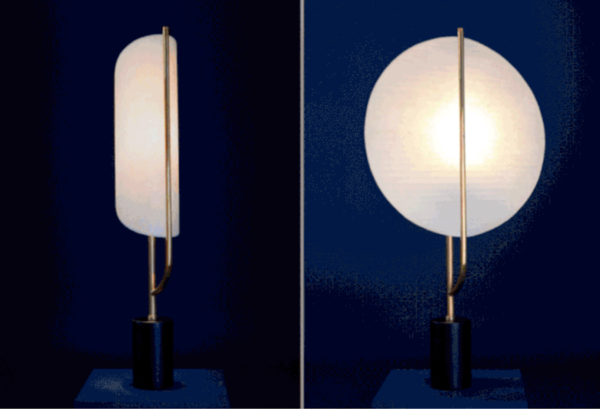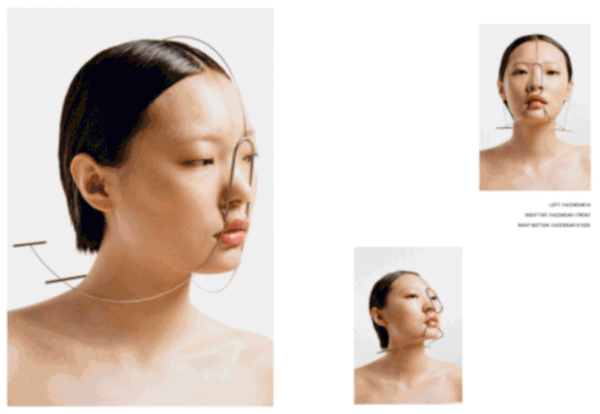 Tutor Group 2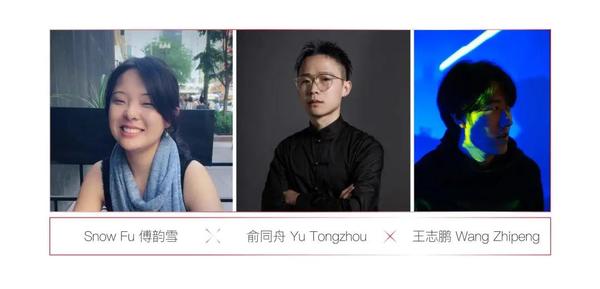 Course Name: Future Tense – Utilizing 3D Imaging Technology
for Conceptual New Media Art Making
Tutor group:Snow Yunxue Fu、Tongzhou Yu、Zhipeng Wang
Students:2-2-A+2-2-B
Direction:
3D Imaging Software Maya, Conceptual New Media Art Making
Student Outcomes:
Building basic skills in digital imaging tools such as using post-photographic 3D software including Maya to make conceptual new media art work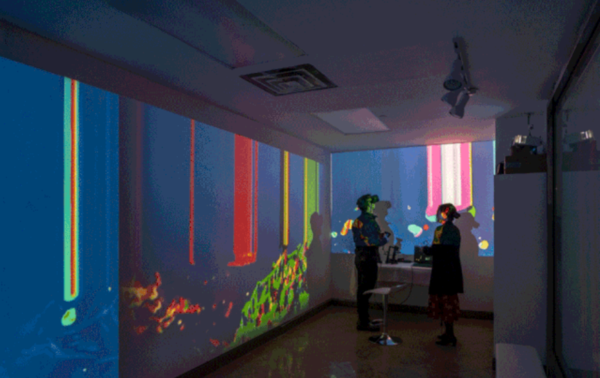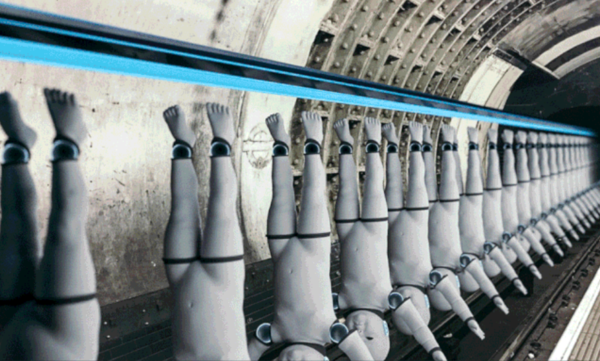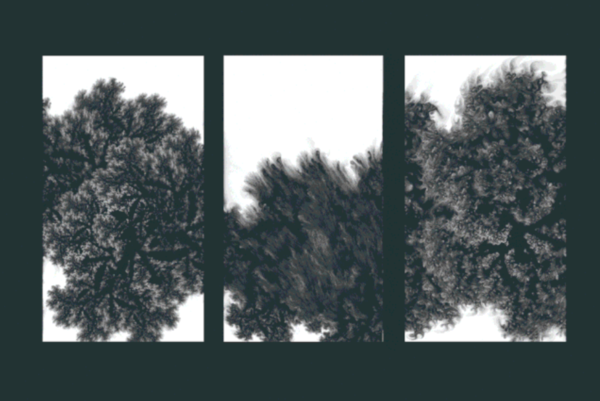 Tutor Group 3

Course Name: Welcome to the desert of the Real
Tutor group:InsPUMP、Tan Bin、Yang Ke
Teaching assistant:Tu Yujia
Students: 2-3-A+2-3-B
Course Information:
This workshop probes the digitization of spatial display, transcending the real spaces (e.g. museums, shopping malls, universities and etc.) to the dimension of simulation by means of virtual reality and augmented reality. Through conjuring up simulated spaces of various natures, the flow of events are serialized. As Jeremy Bentham said, "reality is the best epiphenomena of reality itself." We, with the technology to simulacra, break through the dimensions of the Real, the Symbolic, and the Imaginary, therefore constructing a theater of consciousness that itinerates between reality and fantasy.
Direction:
Space-based Narrative;Virtual Reality;Game;Intermedia Art
Student Outcomes:
Narrative Environments - storytelling+spatial design+experience design
Technology – 1. Introduce students to the display technologies such as UE4, C4D, ZBruch in technology lessons.
2. Equip students with ability of presidenting the digital media in physical space (eg:AR and VR technology)
3. Empower student awareness of the underlying logic of applications; Choose logic targeting techniques for different spaces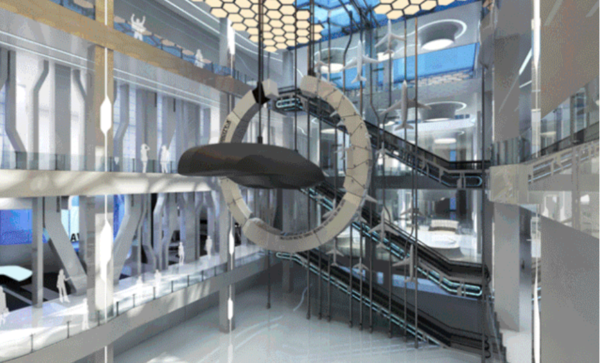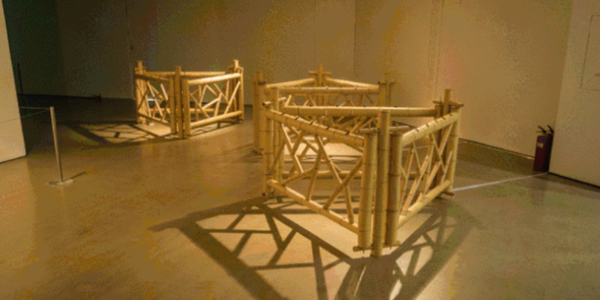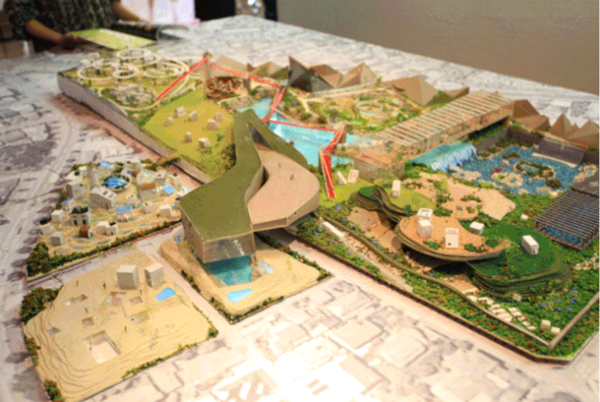 Tutor Group 4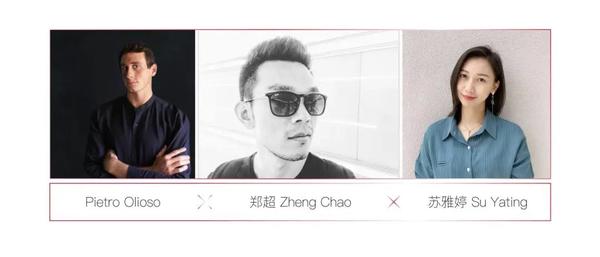 Course Name:Illusion in the Flesh: New means for resurrection of the senses
Tutor group:Pietro Olioso、Zheng Chao、Su Yating
Students: 2-4-A+2-4-B
Course introduction:
The experience of lock-down put us all in the condition of increasing the risk of tricky mental elaborations caused by the lack of real sensory experiences. One of the things people are missing the most and that still cannot be digitalized in video-calls is physical contact. In fact, touch can give us some of the strongest sensations and highest satisfaction, from a tender caress to the feeling of a sweet breeze or even goosebumps! The course will require striking imagination and creativity to explore the possible ways design and art can tantalize the senses, beyond the mere visual stimulation. Starting from some common inputs and some shared fragments of perception, each student will set free her/his stream of consciousness and design objects, installations, or media which stimulate our dormant senses, to complete the unknown part of the fragment and write their own ending with cognition. Whether it would be a physical model, a sculpture, a video, or a performance, any cross-disciplinary approaches and the explorations of a great variety of media will be encouraged.
Directions:
Spatial design, Experiential art
Student Outcomes:
The course will be the occasion to move on the blurred border between art, architecture and design, through the way of theoretical insights, collective debates and a personal work. Students will investigate the work of masters such as Bernini, Brancusi, Eliasson, Breakwell, and many others, to understand how their masterpieces involve space and environmental qualities to generate immersive sensory experiences.
Skills Training:
Ø Develop a cross-disciplinary attitude in facing design challenges
Ø Theoretical knowledge about the potential interactions between art, architecture and design
Ø Acquire diverse tools to achieve innovative concepts
Ø Build analytical capacity of the relationships taking place into space
Ø Understand and explore the potential of environmental attributes of space
Ø Building skills of craftmanship in the realization of ideas
Ø Develop sensibility for user-oriented and experiential design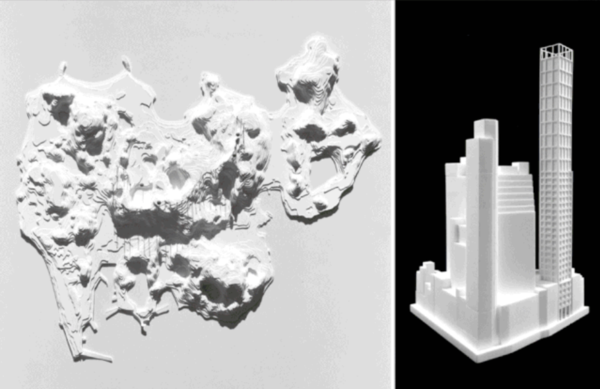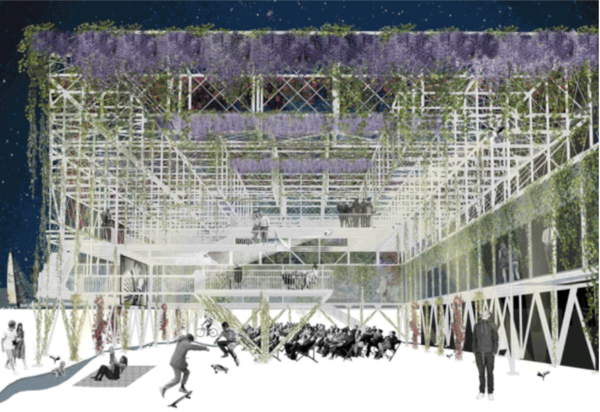 Tutor Group 5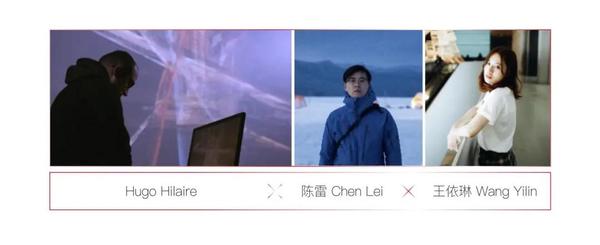 Course Name: Mirroring displays — Illusions and reflection.
Tutor group:Wang Yilin, Chen Lei, Hugo
Teaching assistant:Zheng Yeying
Students: 2-5-A+2-5-B
Course Description:
Latin word for "mirror" is speculum, which gave us the word speculation. At first, to speculate meant to observe the sky and stars, with the help of a mirror. From that intellectual operation came that a mirror, as a reflective surface, is a rich and powerful symbol in the area of knowledge. What does it reflects ? Truth, sincerity, ones heart and soul.
This course is a research and experimentation class around the concept of "mirror". We will get through both theoretical and practical concepts raised by this, especially in regard to the illusion theme of this year YOUNG to young edition. This course will emphasis on new media arts as an inter-disciplinary meeting point between art and technology.
Students will design experimental websites, projection installations, augmented reality apps, ritual masking device, and anything in between that reflects their appreciation of the theme and put it in perspective of nowadays creative techniques. They will question the mirror as a physical, psychological and sociological device.
The first two weeks will focus on getting comfortable with the tools, both technical and conceptual. Students will experiment and iterate on our representations of space, body and face, questioning identity and reality as we will explore the aesthetics and history of those perceptions. We will go from tutorials to lectures, while experimenting graphic assets, data, 3D modeling, image processing.
From that point, the second half of this course will be about getting those concepts further. From their previous experiments, they will focus on one format and one aspect of the mirror, to create a unique project by small groups of students.
Direction:
Art History, Aesthetics, Programming (JavaScript, WebGL, …), 3D creation (Blender, Cinema4D, …), Information storytelling, Multimedia Production, etc…
Students outcome:
The final outcome of this workshop could be an experimental website, a projection installation, an augmented reality app, etc…
It is best to have prior knowledge of programming (can be Unity3D, JavaScript, Processing, Python, etc…).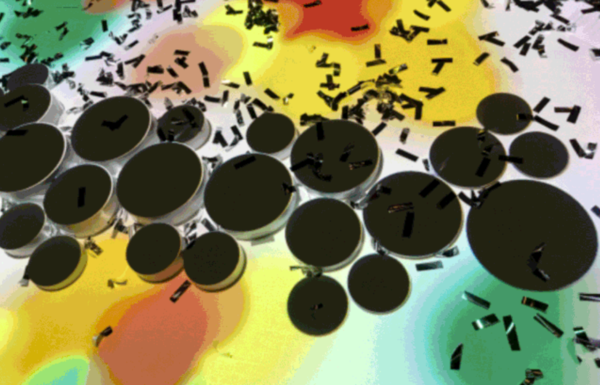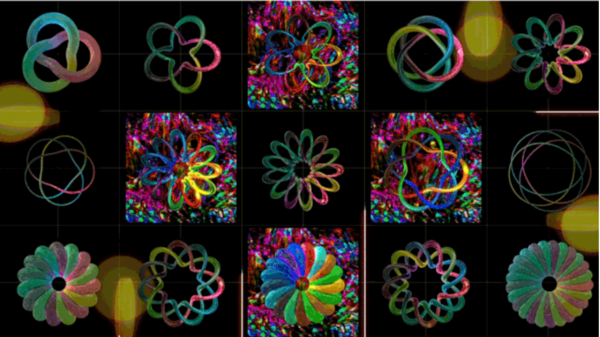 Tutor Group 6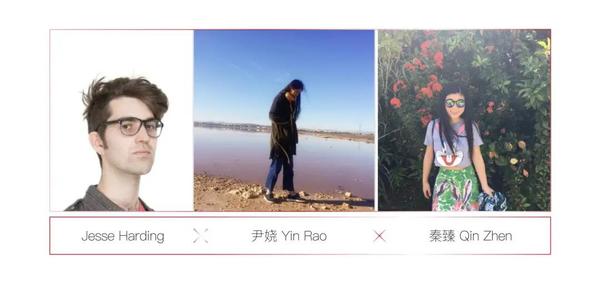 Course Name:Media Illusion: Creative Play Beyond the Limits of Perception
Tutor group:Jesse Harding 、Yin Rao、Qin Zhen
Students: 2-6-A+2-6-B
Course Description:
A workshop investigating the illusory nature of perception and the means by which mediation exploits human biology. Over the course of this workshop, students will learn the means by which we perceive and comprehend our surroundings, how analog and digital media exploit the limitations of our perceptual systems, and how these limits can be explored. By defining the boundaries of representational technology, students will be able to create works which highlight the illusion of objectivity in observation and mediation.A workshop investigating the illusory nature of perception and the means by which mediation exploits human biology. Over the course of this workshop, students will learn the means by which we perceive and comprehend our surroundings, how analog and digital media exploit the limitations of our perceptual systems, and how these limits can be explored. By defining the boundaries of representational technology, students will be able to create works which highlight the illusion of objectivity in observation and mediation.
Direction:
Digital interactive works, Interactive prototypes, Motion effects, Products, Media installation
Student Outcomes:
We will focus on exploring how to use the limitations of human perception to convey interesting ideas, and how to use a combination of human biology and cognitive psychology to play with perception in a new creative way, exploring topics that you enjoy, using multiple media.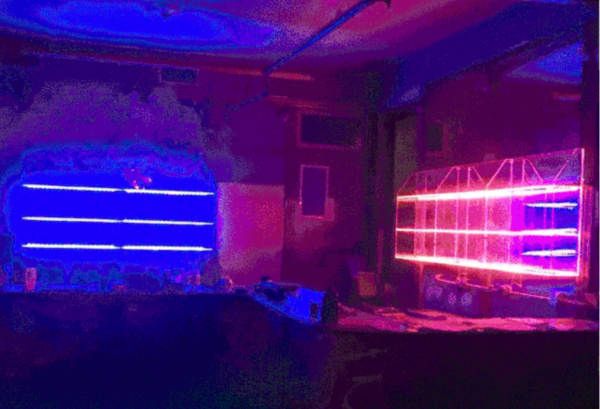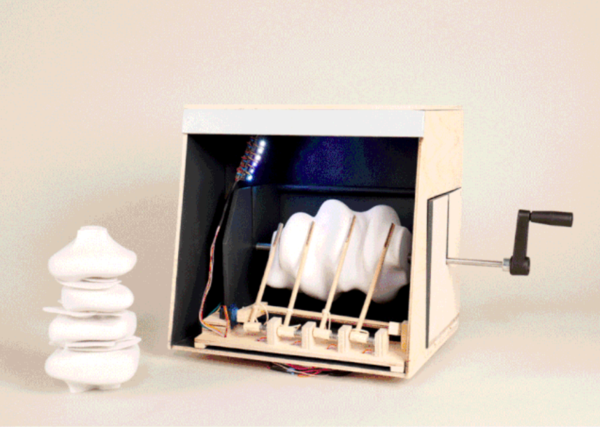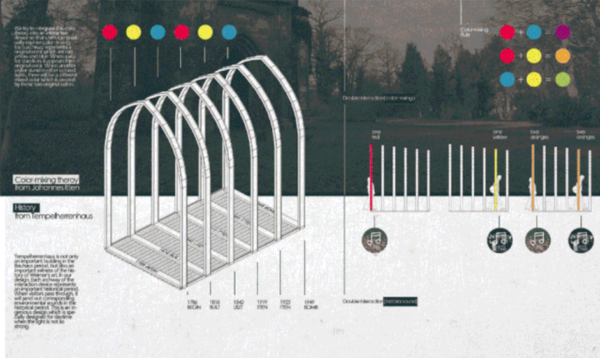 Tutor Group 7

Course Name: Embedded Meaning: Artist as Translator
Tutor group:Aarati Akkapeddi、Xu Han、Shu Huai、Yang Zhiqian
Teaching assistant:Mao Mengyuan
Students: 2-7-A+2-7-B
Course Description:
This course will introduce the theme of translation as a methodology in art. We will explore how meaning can be embedded in an artwork through creative re-interpretation of information into visuals, sounds, and more. When artists develop their own formulas for interpretation, a poem can be translated into a painting, music can be translated into sculpture, numerical data can be translated into music, and so on. Students will create their own expressive, yet decipherable methodologies of interpretation that they will use to produce artworks. Students will have brief and introductory technical lessons on three different digital tools/techniques to perform this translation: Code, Augmented Reality, and Machine Learning.
Learning Outcomes:
1. Students will be able to create robust methodologies of creative interpretation.
2. Students will gain a cursory understanding of Javascript (specifically p5.js) in order to visualize information.
3. Students will gain a cursory understanding of Augmented Reality as a medium and how to build their own simple AR applications.
4. Students will gain a cursory understanding of Machine Learning concepts and software tools like RunwayML and Playform.io.
5. Students will be able to apply emerging digital tools towards a conceptual practice.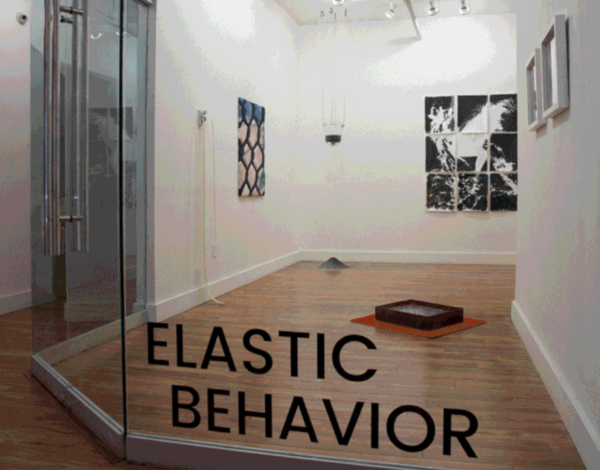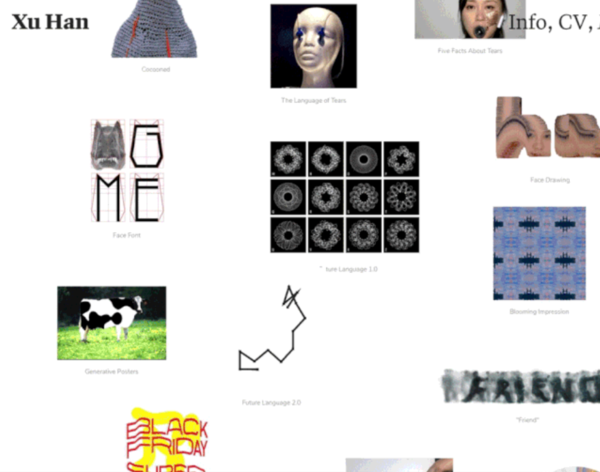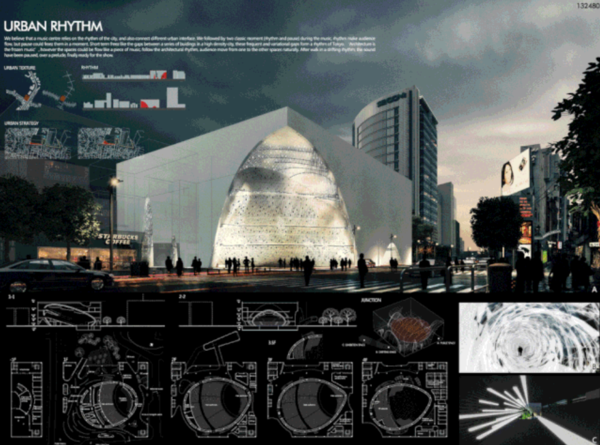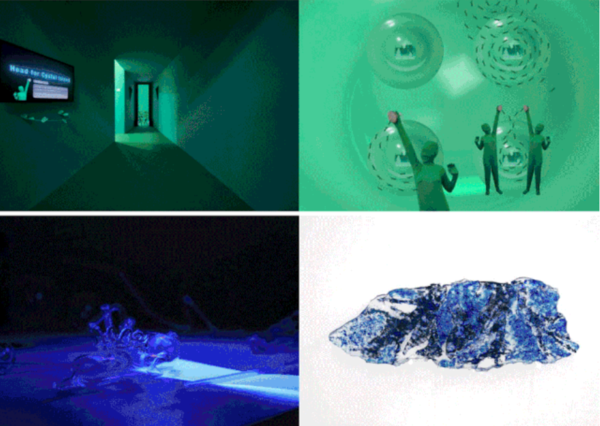 Tutor Group 8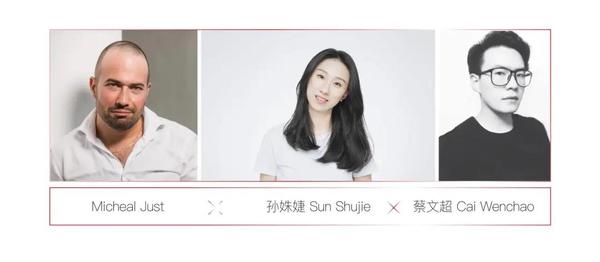 Course Title : Consciousness, Machines and Ecologies
Tutor group: Michael Just,Shujie Sun, Wenchao Cai
Teaching assistant:Xinru Hu
Students: 2-8-A+2-8-B
Course Description:
Creative practices such as art, design and architecture have historically been constructed around the individual human being. The Anthropocene as the epoch of human activity acting upon the planet at an unprecedented scale on the one hand, and machines outperforming our intelligence, enhancing our bodies and developing a life in their own right on the other, have created radically new perspectives and pressing conditions for cultural practice to respond to.
In this course, we will use the concept of Illusion to examine notions associated with human and organic life, such as consciousness, individual unity and the body, as well as fundamental universal hypotheses pertaining to the constitution of reality such as the simulation and the many-worlds interpretation. The aim of the course is to call into question the limitations and hierarchies that have historically been placed on the concept of life and its physical manifestations so as to enable a renewed conception of the living: To think the human alongside the non-human and the organic alongside the inorganic, embedded in networks and entanglements rather than in isolation.
International top-notch experts in their respective fields such as robotics, machine learning, information technology, neuroscience and art practice will share their research in this course allowing students a unique interdisciplinary perspective on how technology will enhance and fundamentally change the future of life. The course aims at widely broadening student's perspectives of the possibilites of cultural practices and of the worlds within which they are realized and will equip them with the knowledge base to develop creative approaches to the complexities that we are facing as a species within a larger earth system.
Together, we will work towards an exhibition, whether material or immaterial, physical or digital, that allows for all mediums, approaches and strategies, that encourages experimentation, process and collaboration, and that, most importantly, concludes one month of collective work while at the same time opening up years of innovative practice.
Student Outcomes:
1. We will work with experts in related fields to understand the relationship between human consciousness, machines and ecology from the perspectives of human civilization, technological development and cultural processes.
2. In the course, we will learn about interdisciplinary thinking methods and work paths.
3.Required reading as well as related media will be provided to students ahead of the course. For those interested, an extensive list of resources for further research will be available, as will be individual meetings upon request to discuss the subject matter in light of personal interests and goals.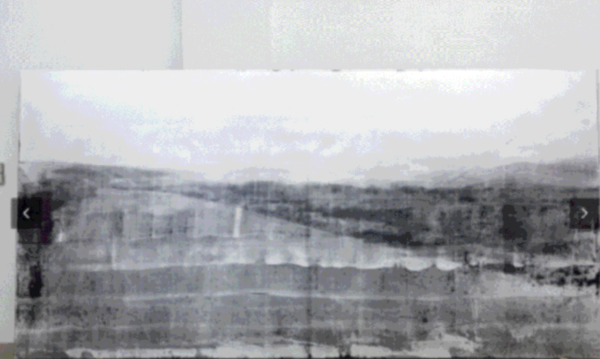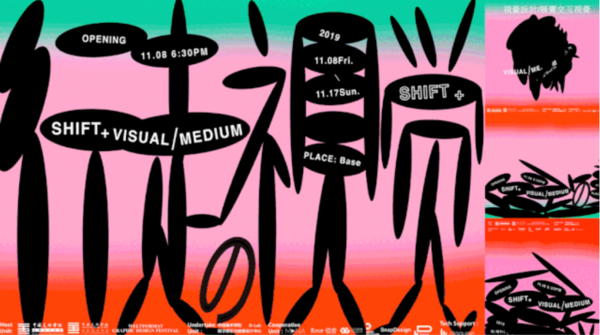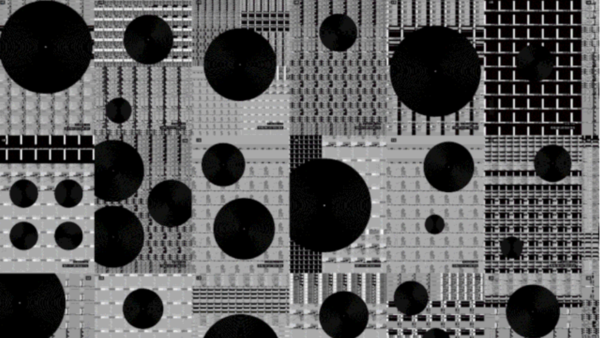 Click https://bit.ly/30klzly to see introduction of 48 tutors!