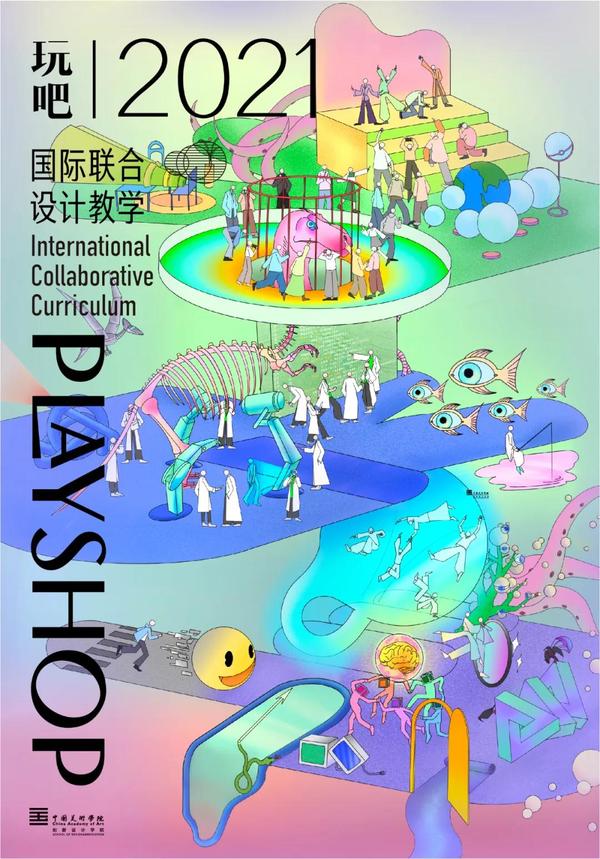 The third session of the Playshop International Collaborative Design Curriculum(originally "YOUNG to young International Collaborative Curriculum")will be fully launched in 2021 at the School of Design and Innovation (SDI), China Academy of Art (CAA). Playshop is an international curriculum project of the third semester in SDI, which has last 2 years and also the first global joint teaching experiment in CAA, that attempts to reorganize students in different classes, which is different from our traditional teaching model. This year we will expand the Playshop to three grades for the first time, and nearly 1,200 students will participate in an integrated teaching experiment, on-site exhibition, and design action. Playshop in this year will establish a set of contributing teaching methods, and organize this year's Playshop with three topics against the three levels of the GAME. They are: "幻觉" Illusion; "猜想" Conjecture; "宣言" Manifesto. Collaborative tutors will organize a set of teaching method together. We will openly recruit 45 international tutors to match 45 domestic tutors, to participate in the collaborative curriculum of 45 classes with different forms.

Therefore, we send a sincere invitation to all outstanding young designers, artists, scientists, and innovators worldwide, and we look forward to your participation in this energetic teaching action.
Playshop
applies the teaching method of "game instinct" points to the enlightenment of aesthetics and sensibility, making the teaching experience one of common experience, common risk, and common game. Art, life and teaching constitutes an aesthetic aspect, which "Play" promotes the development of "Game" as both an artistic and educational affair. The artistic autonomy developed in the process of game is a life autonomy, and self-education is a self-liberation. Let the aesthetic game take effect in these three temporalities and form a new perception mechanism, which will condense into a new spiritual temperament and become a way to shape new collective time and space and common world.
We define the teaching of "Playshop" as a betrayal of workshop. From workshop to "Playshop", we rethink how the workshop-style of a factory and studio style of teaching scenes are accompanied by the output of Bauhaus' design concepts, therefor it has become a fixed scene in the contemporary design teaching process. Workshop creates an identity preset for craftsman and artist, which is the teaching scene that simulates the real production state and faces the realistic production conditions. The "Playshop" is intended to open another teaching pattern, one that hides all teaching and learning in play, completes self-organization and self-expression in play, and at the same time aims at playing to achieve the shared experience and common regeneration.
Playshop in this year will apply
"幻觉 / Illusion"
"猜想 / Conjecture"
"宣言 / Manifesto"
As themes of three grades. We aim to establish the structural correspondence between three concepts and related concepts in teaching. Also establish a set of contributing teaching methods with collaborating tutor groups. The core conception of the course is to establish a structure of 3 levels in teaching methods based on three levels of game: "Play", "One Game", "A Game".
"Realizing illusions, waking up from dreams, where perceptions emerges." "Illusion" wanders among the reality and void, true and false, transcendental movements appear in the process of detour and back. Learning illumination and perception through illusion.
"Play" shows that people throw themselves in a space with a vacuum of meaning, to regenerate themselves after breaking free from inertial thinking. The dynamics of "Play" constitute the secret core of our perception of the meaning of life and free aesthetics.
There isn't great discovery or invention without adventurous conjecture(Issac Newton). Applying science as "the third view" to our hypothesis about the real and virtual world. Committing to verification, describing, expression, examining authenticity of the hypothesis, to acquire design creativity. (Karl Popper)
The nature of "One Game" tends to be a media game in the game of making a game and breaking a game. It is a rule-based simulation. This simulation has the characteristics of half-real and a real rule based on a virtual environment.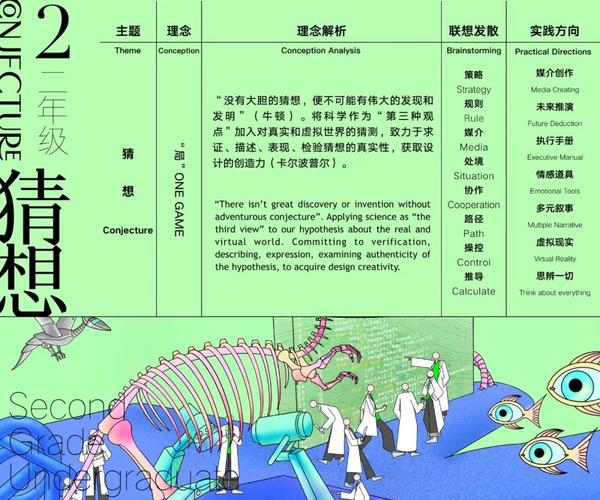 "Manifesto" is the guiding principle of a movement, it's a secret signal to clarify inside and outside, it's a warm declaration, it's an agreement to start a game.
A game, a dream, is the game "awakening" a collective consciousness or "instilling" a general concept of "person"? In the reality of networking and globalization, the "game collective" may be the alien among them, which is the cause of some thinking, criticism and creation.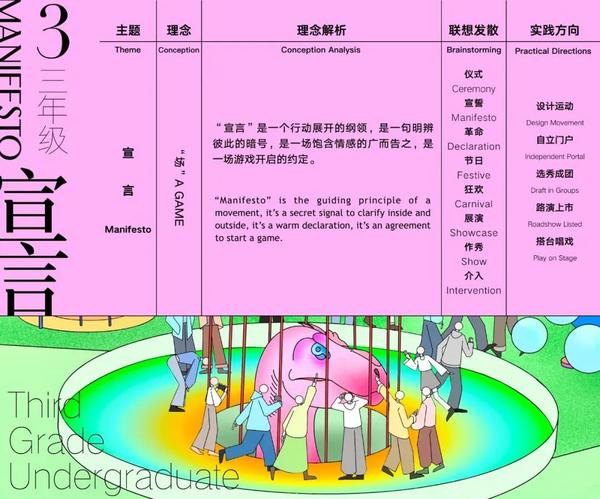 International Tutors Recruitment
2021, once again, with the form of an open call to promote the world's outstanding young designers, artists, scientists, and innovators, send out sincere invitations, eagerly looking forward to your participation in this energetic teaching action. We accept any form of teaching syllabus and programs. Through the analysis and consideration of various proposals, together with us in tutor groups to stimulate teaching thinking and speculation. We hope that this joint teaching action can combine and enrich your long-term research directions and realms of interest. We also hope you can bring us the latest teaching methods and the most pioneering information or experiment.
If you are interested in participating in PLAYSHOP 2021, please reply to the email address youngtoyoung@caa.edu.cn with the title "2021PLAYSHOP + (Your Name)" before April 15th, 2021,with additional materials as below.
1. Please attach your short bio in max. 500 words (Required).
2. Your portfolio with 5 representative works with hi-res images above 2MB (Required).
3. Your personal website (Optional).
4. A brief teaching proposal, according to the theme instruction and guidance of Playshop 2021 (Required).
5. The completed Tutor Application Form, please find the attached PDF (Required).
6. Any teaching experiences or other courses you were engaged in previously (Optional).
All the supporting materials we listed here will help our academic committee reviewing your application in priority.(Approx. 20 days)
PLAYSHOP2020
We launched the theme of "Illusion" for the second session of YOUNG to young(Playshop) International Collaborative Design Curriculum, in order to think and practice a new transcendental system in the context of contemporary technology and art. "Illusion" was once defined as the basic way of the existence of art (Suzanne Langer), and a denotational method in which the language of art refers to the visible world is both obvious and mysterious. We have learned Optical Illusions, Anamorphosis, Phantom Images, Stimulus Patterns, and Mirror Images, etc. All of these placed us in the "Identity Illusion". Under the control of a vision surrounded by Simulacra and dominated by phantoms, a perception of Hyper-Reality was created with the most manifest "Falsity". Additionally, there was a physicist proposed a more "Whimsicality" view: the universe may just be a huge illusion and everything in the universe is not a solid existing, but simply a projected image! "Illusion" allows us to open up possibilities between the theory of perception and the experiment of illusion, where technology and art collide and work together to "Create and Invent", "Make and Match", exploring the wonders and mysteries of the world.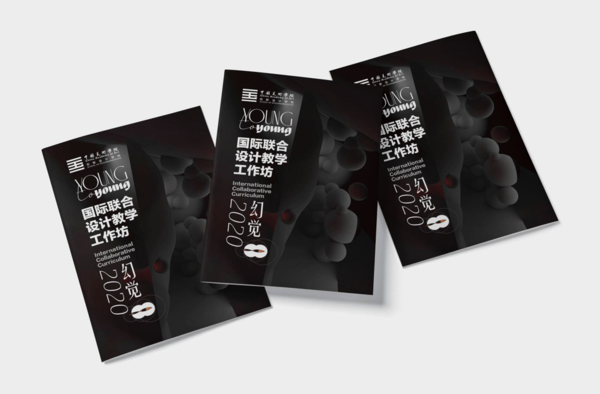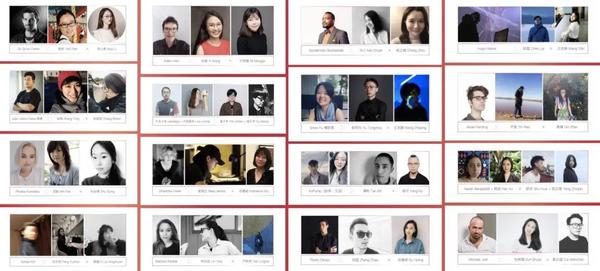 PLAYSHOP2019
The first session of Playshop took place successfully between June.3 2019 - June.30, 2019. We applied "Playshop" as the theme of the first session of YOUNG to young(Now we focus on "Playshop"). "Playshop" is a variant "Workshop", translated as "玩吧" (Come to Play) in Chinese, it refers to "Inventing interesting workshops" in the context of the course, or creating imaginary practices based on a series of paths that playable, interactive or rich in visual experiences. "Playshop" offers an altitude of happiness, pleasures and passion, to create a new form of interactive experiences also visual perceptions. We intend to hide all teaching and learning in "Playing", but at the same time, our purpose is to "Play".