In the fall of 2021, the Liangzhu campus of the China Academy of Art was officially opened.
The Liangzhu campus of CAA is the academy's fourth largest campus after the Nanshan, Xiangshan, and Zhangjiang campuses. It was designed by the famous architect Zhang Yonghe.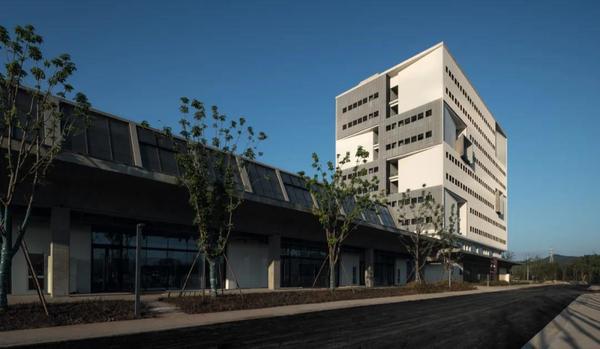 The campus is positioned as the design center of the China Academy of Art. It can accommodate all of the school's design majors and will help in the reconstruction of the modern design education system through space design. It is designed and built around the idea that "life is education, college is community", realizing the goal of "providing a malleable, multi-meaning workshop space, and a college life that combines life and learning".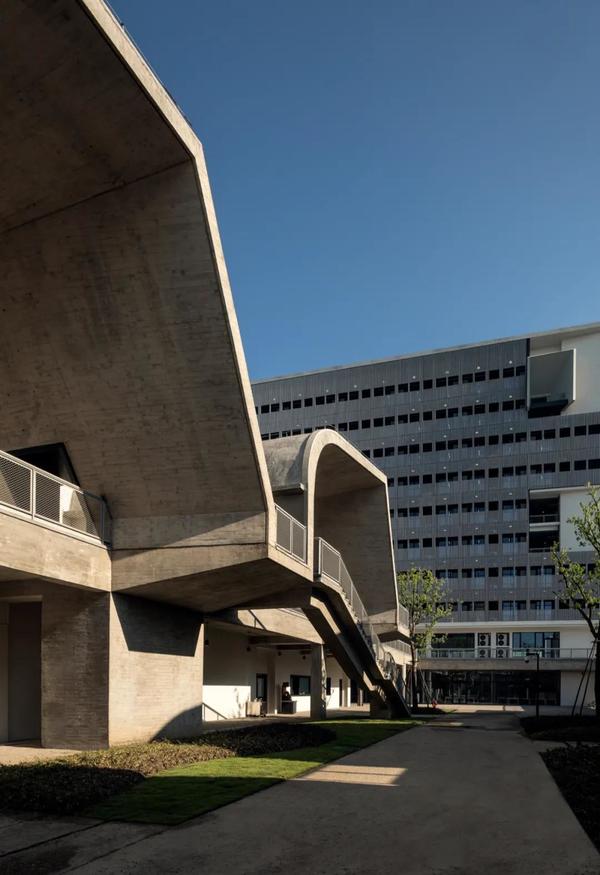 The design of Liangzhu campus is in response to the theme "A Future-oriented and Innovative Campus", shows a sense of home through the student community, and actively considers the relationship between the campus and the surrounding urban space.
In terms of the campus layout, the "extensible workshops" stretch horizontally, with the east part being denser and the west sparser, but it connects the "in-class" and "out-of-class" boundary.
When it comes to the special layout buildings are arranged in arithmetic series. The traditional campus has become a vertical hierarchical relationship of "living and learning together", which further strengthens a kind of independent teaching which is different from formal teaching. It advocates the "soft teaching" atmosphere that promotes self-learning and lifelong learning.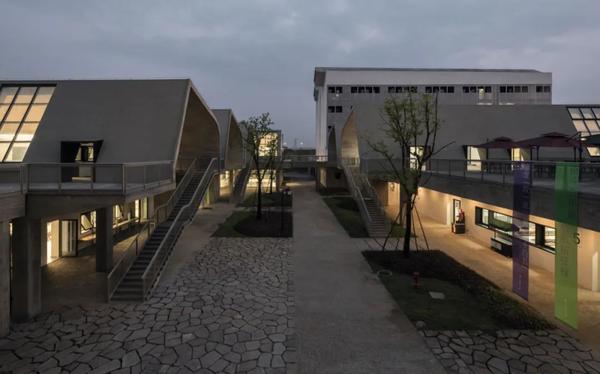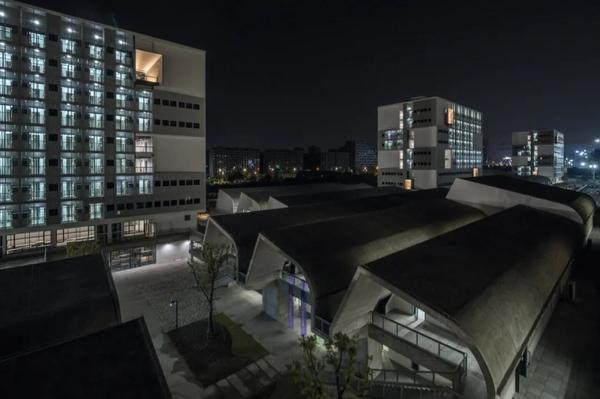 Benefiting from the Liangzhu Cultural Heritage Site, CAA's Liangzhu Campus contains no outer walls, and aims to cultivate high-level innovative talent. Its philosophy for teaching is "Life is education, college is community, education is communication, and learning is production".
Aiming to focus on the integration of art and science, promote cross-border teaching, create innovative communities, re-invent daily design products, promote social innovation, and rebuild design humanities, the Liangzhu Campus aims to establish an innovative education hub for the integration of art and design, media and ideas, and innovation and industry.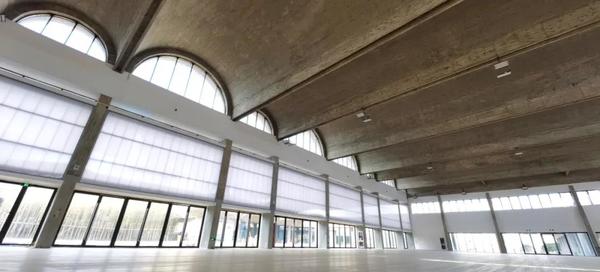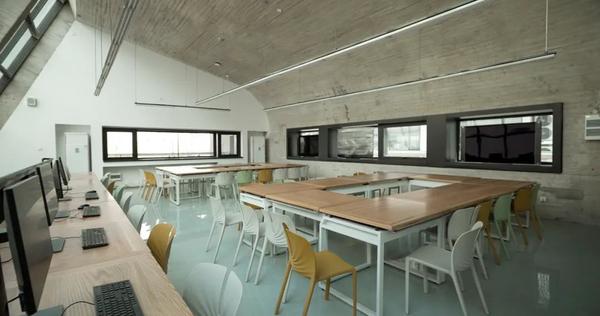 In the future, the Liangzhu Campus aims to become a pool for talent, industry and innovation through the transformation and integration of art and design, media and thoughts, and innovation and industry. Driven by innovations made in the design discipline, CAA takes it as its responsibility to promote a digital intelligent society, upgrade Zhejiang's manufacturing industry and create a prosperous cultural and creative industry.