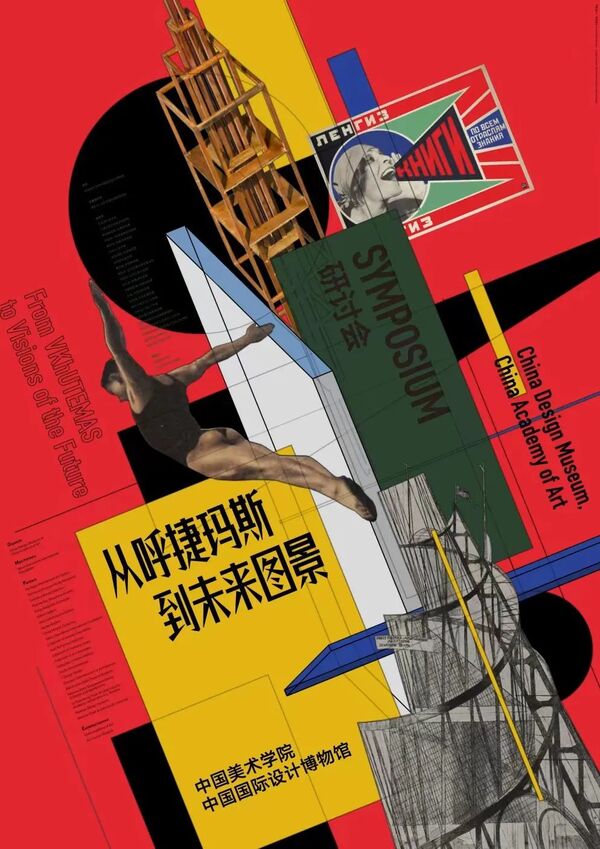 Open Call | Symposium "From VKhUTEMAS to Visions of the Future "
The China Design Museum of the China Academy of Art aims to explore the pioneer experiments and achievements of the design in the school VKhUTEMAS, focuses on the design innovation from Soviet Russia to the Soviet Union, and trace the endogenous power and creativity in the field of design and art.
At present, in order to promote more in-depth academic communication and research, we will hold an international symposium online with "From VKhUTEMAS to Visions of the future
". This symposium aims to explore the interaction between China and the Soviet Union in the field of design from a new perspective, and plans to invite experts and young scholars to re explore Soviet Russian design in the world context. It is hoped that this symposium will bring enlightenment to the development of contemporary global design.
Theme|From VKhUTEMAS to Visions of the Future
Planned Date|
3rd-4th, September, 2022
Organizer|
China Design Museum at China Academy of Art
Language|
English or Chinese simultaneous interpreting
1) Where did the creativity of
VKhUTEMAS
come from ? How did the theory of VKhUTEMAS be developed and passed on? How was it related to and different from other similar educational institutions of its time?
2) What were the circumstances and systems of VKhUTEMAS as well as Soviet design ? What role did institutions and groups play? Were there any paradoxes in the operation of the whole system?
3) How to re-understand the VKhUTEMAS and the designs influenced by it in an international context? How do its ideas and models spread in the world?
4) What is the significance in the intellectual legacy of VKhUTEMAS for the present? What picture of the future does it portend?
1. Please submit the application materials to
Symposium2022_CDM@163.com
2. The registration materials include the following documents:
1) Resume(no more than 1000 words);
2) Speech title and Summary of speech content(no more than 600 words);
3)
Recommend 1-3 publications or significant historical monographs on the theme.
3. Please indicate "
registration of VKhUTEMAS Symposium + Your Name
" in the email title.
4. The deadline for registration is
20th, August, 2022
and the registration results will be officially notified before
22nd, August, 2022.
5. We will select the excellent academic papers to be included in the collection and published.