In December 2022, the China Academy of Art (CAA) officially introduced James Hope, a world-renowned automotive designer, as a full-time professor at the School of Design, CAA. At the same time, CAA Institute of Transportation Design was established, with Professor Hope as its Director who is responsible for the transportation design program for undergraduates and postgraduates.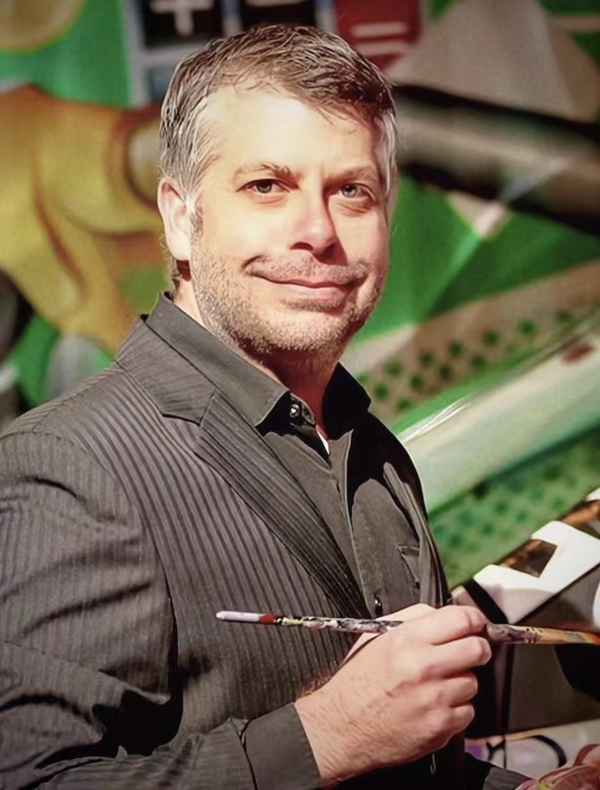 James Hope
James Hope graduated from College for Creative Studies (CCS) in 1992 with a degree in automotive design. He served as Chief Designer at Mustang and took a position at the three major automobile companies of Ford, DaimlerChrysler, and General Motors in the United States. He was former Executive Director of Design International at Chery Automobile. Over the past 30 years in automotive design, Mr. Hope, with an international vision and a good track record in localization in China, has created a vast array of highly acclaimed production cars and concept cars.
His key masterpieces include: Ford GT90, 5th Gen Ford Mustang, Fiat Trepiuno (Fiat 500), Opel Zafira, Chery Arrizo, Chery Tiggo, Chery Ant, and EXEED Starway TX. He has received many awards, including 1991 Michelin Design Competition "First Prize in the Electric Vehicle Category", "First Prize in the Luxury Car Category" (Individual Work), Auto Motor und Sport "2011 Most Beautiful Car Award" (Opel Zafira), Car Design News "2012 Best Concept Car Award" (Chery TX), CARSTYLING "Best Production Car Design China 2016" (Tiggo 7), 2017 "4th Xuanyuan Award Design Award" (Tiggo 7), and so on.

Ford GT90

5th Gen Ford Mustang

Fiat Trepiuno (Fiat 500)
As a world-famous auto designer, Mr. Hope has been active in the auto industry in China for many years and has made outstanding contributions to China's modernization drive and reform and opening-up, which won him national honors or awards such as "Chinese Government Friendship Award" (2013), "National Talent Introduction Program Expert" (2014), and "Most Influential Foreign Expert in 40th Anniversary of Reform and Opening-up" (2018). He was invited to the "Commemoration of 70th Anniversary of the Victory of Chinese People's War of Resistance against Japanese Aggression and the World Anti-Fascist War" and military parade in 2015.

James Hope won the "Chinese Government Friendship Award" in 2013
Prof. Hope said he was impressed by the great academic atmosphere, rich historical and cultural heritage, and robust talent training mechanism at CAA. With the core aim of training high-caliber talents, he will leverage his global experience and resources in the automotive domain to strengthen the faculty of transportation design, optimize instructional models, expand into more areas of research, seek university-enterprise cooperation based on the strengths and resources of CAA and businesses, deepen the interaction among the auto industry, the university and research in the transportation design field, and bring the transportation designers from CAA to the world. Prof. Hope said that he is confident and able to make CAA's transportation design program the best in China and even the world so as to train young experts with a global vision for the auto industry in the country and beyond.
Prof. Hope will further push CAA's design program to a world-class and influential level, and help the Academy make achievements in industrial design with global impact, boost the global competitiveness of CAA, reshape the image of Chinese designers in the midst of globalization, and improve the general standard and international standing of CAA.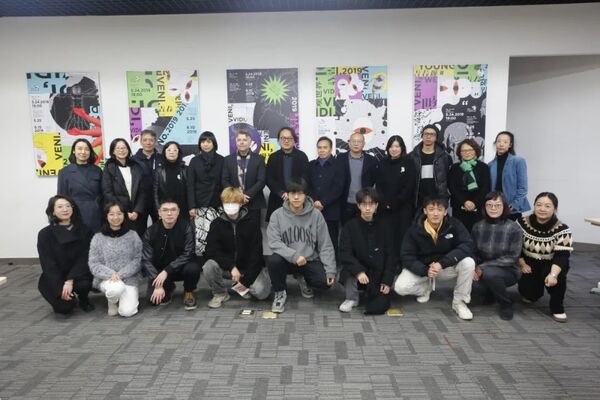 In recent years, by taking world-class standards as the benchmark, CAA has been vigorously implementing the strategy of reinforcement through education, prioritizing the planning and development of key areas and programs, and inclusively bringing in world-top innovative teams and nascent transdisciplinary teams of high-caliber, elite, top-notch and urgently-needed talents.
A top talent always comes with a team and can bring together a large group of experts. Guided by its "International Partner Ecosystem" program and based on an innovation platform, CAA has gathered a large group of world-renowned masters under a new mechanism to bring in talents globally across all disciplines. This is an integrated model of "platform + talent + team". The Academy will move faster to build itself into a great place for the world-top talents in the arts, shift its focus from fostering young talents to nurturing leading "scholar-type artists", strengthen its talent pool, advance integrated development of disciplines, expand the disciplinary realms, and expedite the industry-university- research integration.
CAA pledges to bring in talents, retain talents, train talents, and use talents well. Looking forward, CAA will continue to strengthen itself to attract more top-notch artistic talents across the globe, elevate its international level, accelerate efforts to develop into a world-class academy of art that adopts the highest standards for culture and art research and education in China, and strive to become a leader in literature and art education in the new era to drive society-wide innovation and development.